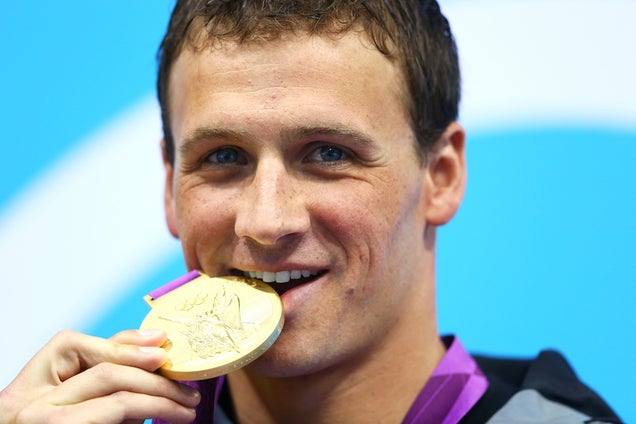 S
Ryan Lochte, gold-medal-winning aquatic bro. You've heard of him. 90210, so-so CW reboot of iconic 90s teen soap Beverly Hills 90210. It's probably less likely that you've heard of it, especially given that its cast consists of Shenae Grimes and a bunch of afterthoughts. (Grimes ditched the vastly superior Canadian show Degrassi: the Next Generation to join the 90210 reboot, and she's undoubtedly unwelcome in Canada because of that choice. But that's neither here nor there.)
Anyway, because Lochte is the male gold-winner with sterling features and without Eli Manning's affectations, he had a chance to tape a spot on 90210 yesterday. It went about as well as any other endeavor in which Lochte has to talk.
Memorizing lines, and trying to like, say them and still like, do movement and all that. That was hard.
Also, Lochte says he wants to settle down with Blake Lively. We hope he knows he's cameoing on the wrong CW hour-long teen drama.
[Huffy Po]