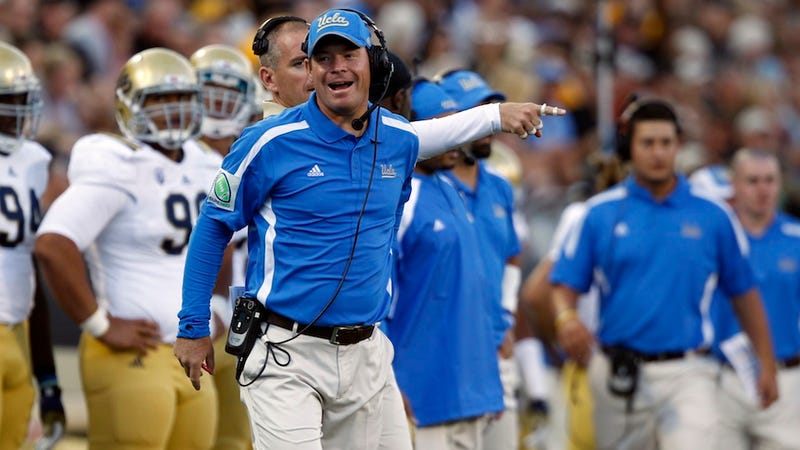 When UCLA football coach Jim Mora kicked the media out of Wednesday's practice, he explained his actions by saying he had "some issues" with the school's sports information office after a couple of camera crews set up in what was supposed to be a restricted area.
"I'm not going to jeopardize what we're doing as a football team because of the incompetence of some people," Mora said.
UCLA prohibits the media from reporting on anything that goes on at practices. But it's not alone. Crosstown rival USC has been similarly testy about such things this season; a couple of weeks back, the Trojans threatened to ban a reporter for two weeks just for mentioning a player's injury. Such increased restrictions led the Los Angeles Times to pull its coverage of USC and UCLA practices, a decision made the day before Mora flipped his shit.