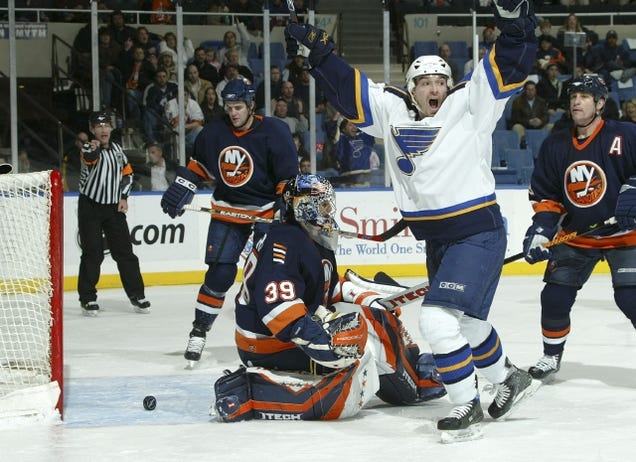 The New York Islanders will be moving to the Barclays Center once their contract with Nassau Coliseum expires in three years. Here's the hot scoop from Yahoo Sports, via AP:
A person familiar with the situation says the New York Islanders have struck a deal to move to Brooklyn's Barclays Center as early as 2015.

The person was not authorized to discuss the situation prior to an afternoon announcement and spoke to The Associated Press on condition of anonymity.
So many juicy details! More information will probably be divulged at the 1 p.m. press conference. Stop by if you're in the area.
Islanders fans were saddened by this news:

Listening to Lifter Puller's "Nassau Coliseum" and sobbing quietly.

— Michele Catalano (@inthefade) October 24, 2012
Sad 2 hear my hometown hockeyteam the Islanders r moving 2 Brooklyn...:(

— Risa Epstein (@instepmom) October 24, 2012
Park Slope residents are going to be dealing with so much more pee now.