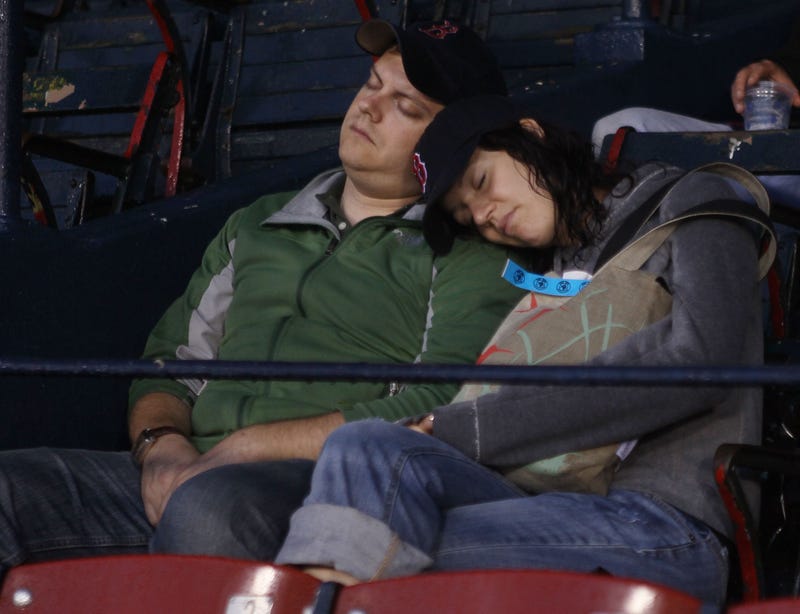 No, not the poker one—the World Series of baseball.
On Thursday afternoon, the Los Angeles Times wrote that the lopsided Giants victory caused the low ratings for game one of the World Series. "It didn't help matters that this game was over before it really started," they explained. "That gave viewers an excuse to go channel surfing." It was an optimistic theory, as it turns out.
Thursday's game two—which saw both starting pitchers dealing and tension until the end—brought in only another hundred thousand viewers, bumping the number up to 12.3 million from 12.2, and putting the average for the first two games, rounding up, at 12.3 million. The second game went up against Thursday Night Football, but the Bucs-Vikings match-up was on the NFL Network—which many homes still don't get—and itself lost viewers to the World Series, as TNF ended up with a couple million fewer viewers than usual (7.1 to 5.2). Moreover, if ever there was a game that encouraged channel surfing, it was that one, a laugher less than two minutes into the third quarter.