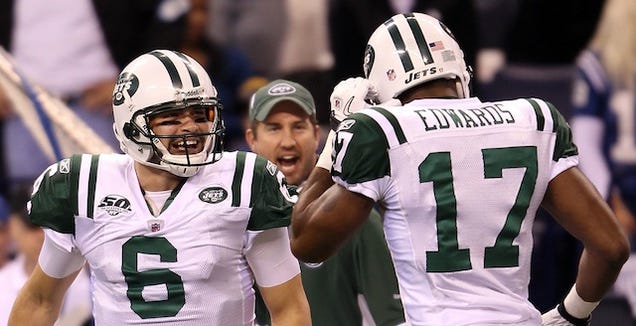 Braylon Edwards, who is currently a useless member of the Seattle Seahwaks, used to be semi-relevant when he played for the New York Jets. As such, Edwards has strong opinions about the current state of the Jets franchise, specifically the struggles of Mark "Buttfumble" Sanchez.
Don't blame Sanchez. I played there. Blame the idiots calling shots. Mark is a beast and will probe it when given a proper chance

— Braylon Edwards (@OfficialBraylon) December 4, 2012
First of all, "probe." Second of all, that sucks for you, Mark Sanchez. Let's not forget that Braylon Edwards is the absolute worst, and not the guy you ever want to be your last remaining defender. Getting an endorsement from Braylon Edwards is like getting an endorsement from ebola.