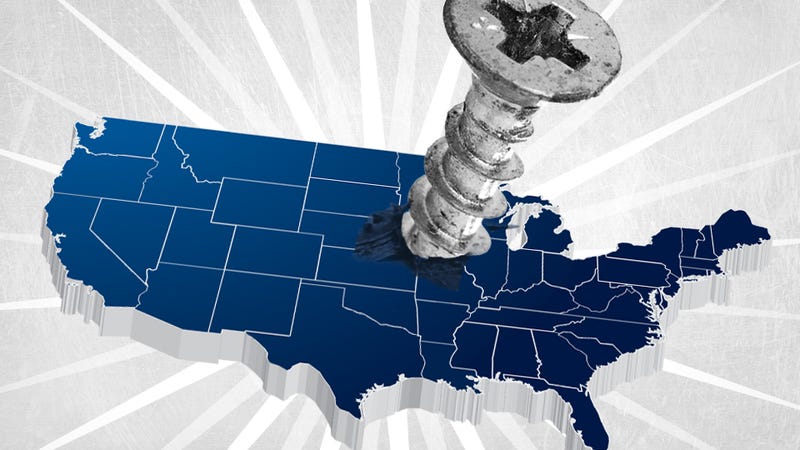 The NFL's regional programming rules are famously byzantine, but luckily the506.com cuts through the bullshit for you, providing weekly maps that allow us to answer the only question that really matters: Which fans are the most screwed this Sunday?
Week 16 winner: Ottumwa, Iowa.
Ottumwa narrowly avoided "victory" in Week 14, but wasn't so lucky this week. The city of 25,000, home to the arcade game mecca Twin Galaxies that you may have seen in The King of Kong, appears to be the only place in Iowa regularly included in either the Kansas City or St. Louis markets. This, for obvious reasons, has sucked. On to the maps!