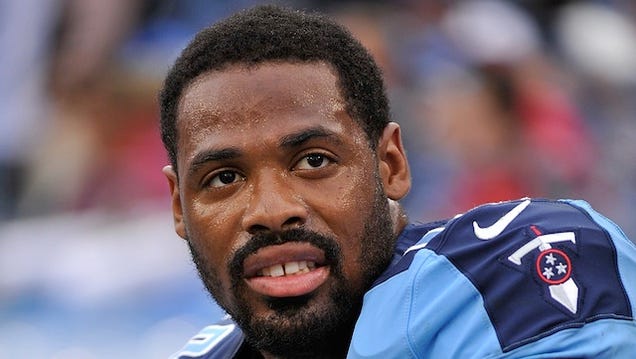 The APB had gone out Monday, and yesterday Kenny Britt's father told The Tennessean his son had lined up a lawyer and that Britt had every intention of meeting with cops in Jersey City to discuss a stabbing and a gunshot that went off at a party there early Sunday. Today, according to Jim Wyatt, The Tennessean's Titans beat man, we found out that meeting has happened:
NJ police captain Edgar Martinez: #Titans receiver Kenny Britt came in and met with police. "The investigation is still going on'' he said.

— Jim Wyatt (@jwyattsports) January 16, 2013
Martinez said Kenny Britt was interviewed by NJ police "and that was it." Britt and his attorney met with Lt. Nicola Flora. #Titans

— Jim Wyatt (@jwyattsports) January 16, 2013
Britt, a native of nearby Bayonne, N.J., reportedly was uncooperative with authorities when he accompanied a man police called a "close, personal friend" to the hospital after the friend had been stabbed. The stabbing victim, whose injuries were not life-threatening, was initially described by police as Britt's brother. Britt's father had told The Tennessean his son had "nothing to hide" and that the police—who kept telling the media Britt refused to cooperate—were "saying a lot of things that just aren't true." It's not known whether Britt is the subject of any criminal investigation, but only because police have given no indication as to where the investigation is headed, or how long it might take.
Update (4:02 p.m.): Britt's lawyer told Wyatt police do not consider Britt a suspect and that there's "no chance" Britt will be arrested.