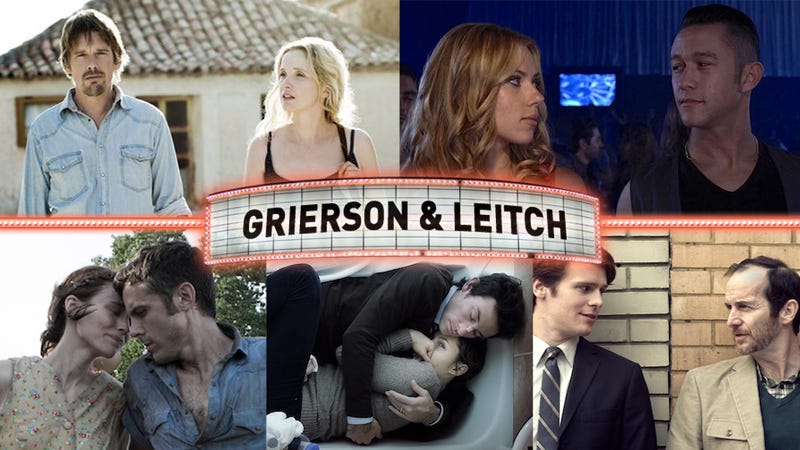 Spending a week at the Sundance Film Festival, you can see a little bit of everything: horror movies, activist documentaries, experimental low-budget indies, even mainstream comedies starring the leads from Parks & Recreation. It's impossible to catch everything—scheduling issues kept me from buzzy titles like The Spectacular Now, Fruitvale, Escape From Tomorrow, and After Tiller—but of the 25 films I did see, here are five that I think we'll be talking about this year at the movies. And since festivals always give out a flurry of prizes, I'll give each of my picks its own special award.
Most Interesting Use of Your Famous Friends in a Movie: Don Jon's Addiction
Joseph Gordon-Levitt made his feature directorial debut with Don Jon's Addiction, a romantic comedy he also wrote and stars in. It's about a club-hopping, one-night-stand-loving porn addict who decides to be a better man after he falls for Scarlett Johansson's Newww Joy-seeee girl. (Remember Johansson's "Marble Column" sketch from Saturday Night Live? That's basically her character in this movie.) Meant to be a frank, raunchy comedy about men's obsession with unreal representations of sex and women, Don Jon's Addiction isn't so good, but it does feature the sort of stellar cast that you can only pull together if you're a well-connected guy like Gordon-Levitt. Beyond Johansson, there's also Julianne Moore as a woman who teaches this porn addict a thing or two—and several high-profile cameos that are funnier if you don't see them coming.
Biggest Sleeper: C.O.G.
This U.S. Dramatic Competition entry went home empty-handed, but writer-director Kyle Patrick Alvarez's comedy-drama has lingered in my memory, in part because I fell so deeply love these characters. An adaptation of the David Sedaris essay included in Naked, C.O.G. concerns a gay young preppy named David (Jonathan Groff) who travels from the East Coast to Oregon so he can do "real work": picking apples at an orchard. Of course, he soon learns that he's not really cut out for manual labor, and the film follows him as he moves from job to job meeting a collection of interesting "regular" people, most notably a Gulf War vet (Denis O'Hare) who won't stop talking about how Jesus changed his life. Kind to all its characters, no matter how flawed, C.O.G. is the sort of bright little gem that festivals like Sundance are designed to champion, creating a portrait of small-town life so beautiful and nuanced that it deserves comparison to Junebug, which also launched at the festival.
Best Terrence Malick Impression: Ain't Them Bodies Saints
Malick's latest, the underrated To the Wonder, will be coming to theaters in April, but it's not the only Malick-like film we'll be seeing in 2013. Ain't Them Bodies Saints is a loving (and, admittedly, a bit slavish) homage to the filmmaker's poetic style. Set in Texas in what appears to be the 1970s, the movie stars Casey Affleck as a small-time crook who gets sent away for life, leaving behind his young bride (Rooney Mara) and child. But once Affleck escapes from prison, the local sheriff (Ben Foster) gets involved, although he's just as interested in the woman as he is in finding his man. Fans of Malick's Badlands and Days of Heaven will feel as if they've stepped into a stunning re-creation, but writer-director David Lowery shows real skill at conjuring up a dreamlike world in which the problems of three little people amount to a lot more than a hill of beans, becoming almost mythic tragic figures in the process.