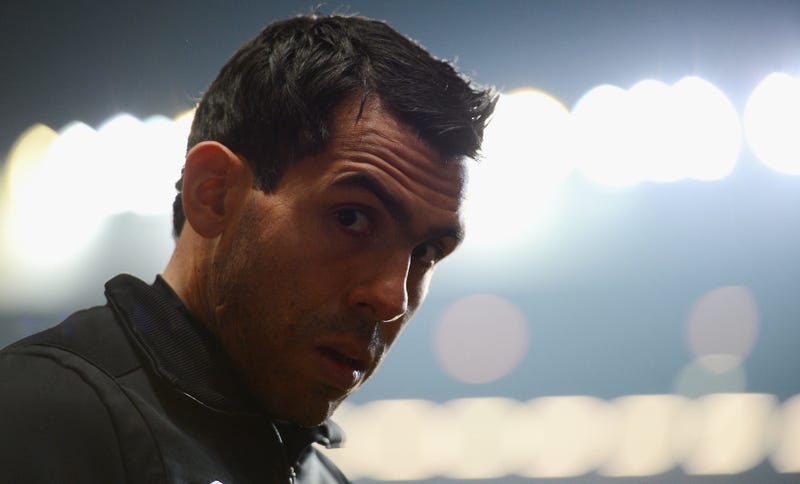 Manchester City star and Argentina international Carlos Tevez was arrested for "driving while disqualified," which is British for driving with a suspended license. In January, Tevez was banned from driving for six months, a punishment for two speeding incidents in his Hummer last year. Last night, he was pulled over in a Porsche Cayenne and booked at a local police station, before being released on bail.
The first offence for which Tevez pleaded guilty for took place in Morecambe, Lancashire, on March 28 – the night he played for City's reserves against Morecambe Reserves. The court heard the car was clocked doing 39mph in a 30mph zone and Tevez failed to respond to letters sent to him by police on April 3 and May 4.

The second incident took place on May 8 when the car was seen at 66mph in a 50mph zone in Crewe, Cheshire, and he again failed to respond to letters from the police about it.
Doing 39 in a 30 and 66 in a 50—we hate to say it, but that's not that bad. Here in the States, the last two athlete speeders who come to mind were both drunk and doing 110-plus. But then, it's not Tevez's speeding that officially did him in, but his refusal to pay tickets or cooperate with police.