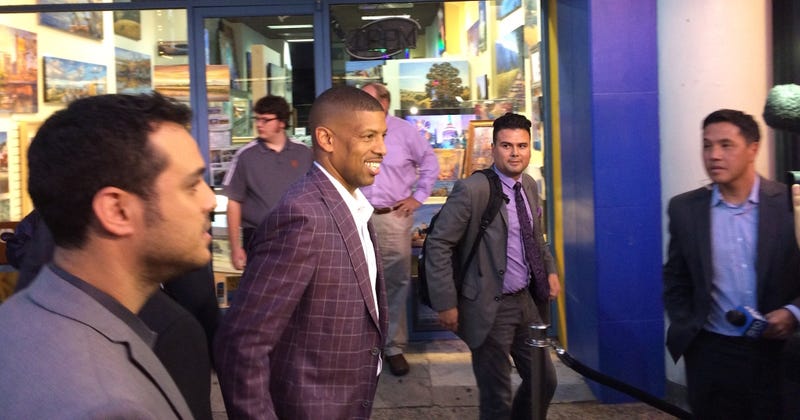 The lines snaking out from the Crest Theatre extended halfway down K Street, past clubs and restaurants, amused bystanders, and two light-rail platforms. It was a full hour before the Sacramento premiere of Down In The Valley, a new entry in ESPN's 30 for 30 series, and yet the street was already aswarm with fans and local celebrities.
Barbara "Sign Lady" Rust was there with a trademark custom sign reading "Sacramento's done it ALL, to keep NBA BASKETBALL." Carmichael Dave, a local radio host heavily featured in the documentary, showed up rocking Kings purple. But no ESPN representatives were there to celebrate the project; Michelle Rhee was not seen; and no Kings representatives were seen basking in the glow of their team's supposed salvation, save mascot Slamson.
ESPN announced hours before last night's premiere that it had postponed the October 20 broadcast of Down In The Valley, citing "a renewed focus on certain issues," by which it meant the broadening public awareness of sexual abuse allegations made against Kevin Johnson, mayor of Sacramento, whom the film celebrates. A source told our Dave McKenna that the movie was "on the ropes." Everyone seemed to be fleeing from the project—except Kevin Johnson. Even if this would be the only time the show would ever run, the show, if the mayor had anything to do with it, would go on.