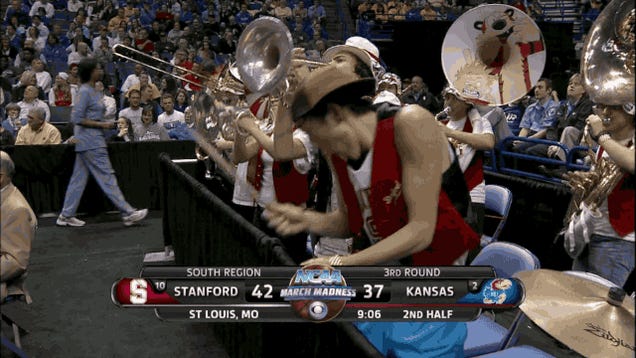 Despite this GIF, and initial reports, the answer is "no." A reporter for WDRB in Louisville initially reported that Scottrade Center security had a run in with the Stanford band and then later backtracked on the claim and deleted the initial tweet.

Scottrade Security guys do a U-Turn. Stanford band members did NOT bring alcohol into NCAA game. All clear.

— rickbozich (@rickbozich) March 23, 2014
This, of course, has no impact on whether the Stanford band is actually drunk, which is entirely plausible.
[CBS]