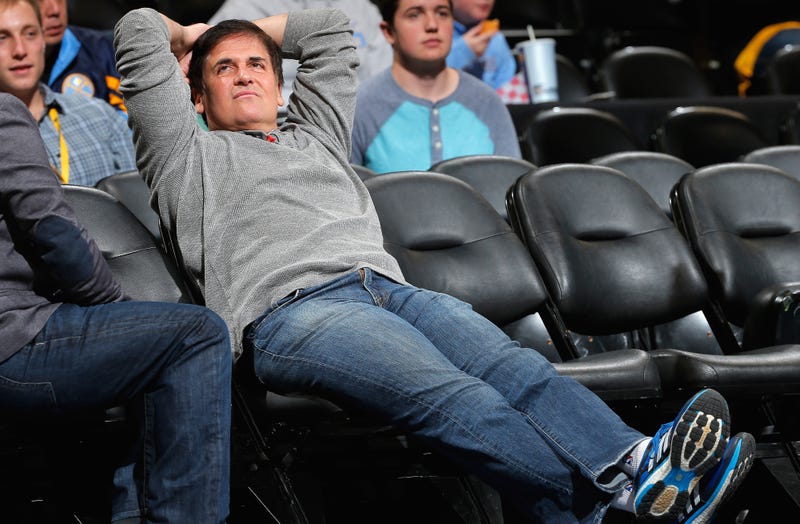 Dallas Mavericks owner Mark Cuban joins a growing chorus of those calling for major changes to the rules and strategies of college basketball, which—to his eye—is "uglier than ugly," relying on a plodding, disjointed style that results in boring games and fails to prepare players for the NBA.
"If they want to keep kids in school and keep them from being pro players, they're doing it the exact right way by having the 35-second shot clock and having the game look and officiated the way it is," Cuban said Wednesday night. "Just because kids don't know how to play a full game of basketball.

"You've got three kids passing on the perimeter. With 10 seconds on the shot clock, they try to make something happen and two other kids stand around. They don't look for anything and then run back on defense, so there's no transition game because two out of five or three out of five or in some cases four out of five kids aren't involved in the play.

"It's uglier than ugly, and it's evidenced by the scoring going down. When the NBA went through that, we changed things."
Just like Geno Auriemma, Cuban's familiar with an alternate form of the sport that he naturally considers superior. But just like Auriemma's, Cuban's comments aren't wrong. The majority of college game are boring and poorly played, and no amount of buzzer-beaters or NBA-caliber one-and-dones can obscure that.