A quick rundown of the Bulls' night: The team shot 25 percent from the floor. They scored 15, 18, and 9 points, respectively, through the first three quarters. Nate Robinson was 0-12 from the field but still managed to have the best +/- of any of the Bulls starters. Those starters shot a combined 11-50.
This: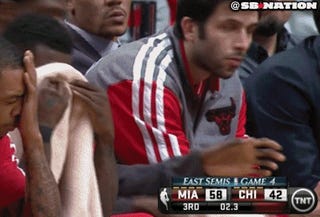 ---
Also, this is the Bulls' shot chart: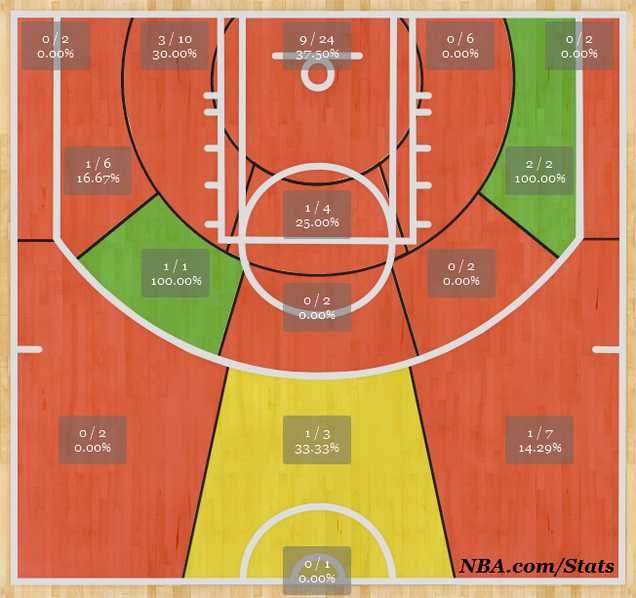 The blood! Good god, there's so much blood!