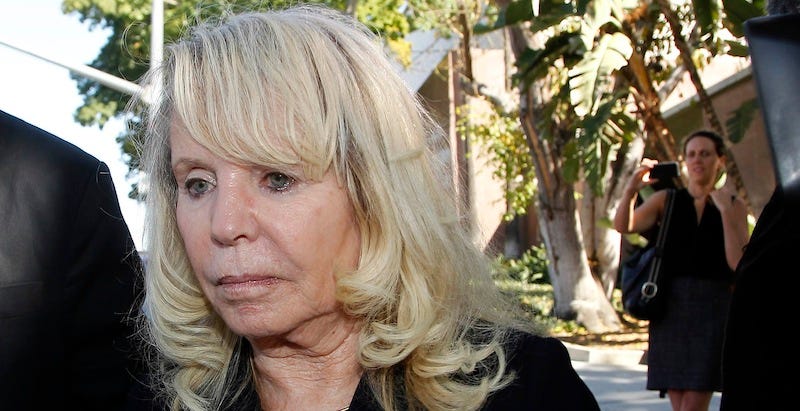 The NBA made Steve Ballmer's ownership of the Los Angeles Clippers official today, even though this was breaking news a couple months ago. As part of the sale, the Clippers have agreed to bestow a collection of perks upon Shelly Sterling, one of which will designate her as the Clippers' "Number 1 Fan" for the rest of her life.
Here's a list of Shelly's perks, per Arash Markazi:
This is dumb, and not just because a team naming anyone as its "Number 1 Fan" is corny as hell. It's dumb because Shelly played an active role in helping her racist husband carry out widespread housing discrimination for years. Remember, she's the one who posed as a health inspector to illegally enter tenants' homes and groused about how "filthy" Latinos are.