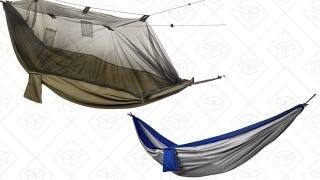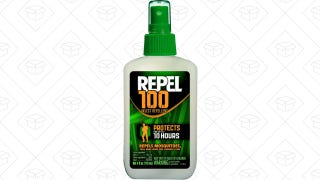 Over the weekend, I was so thoroughly ravaged by bug bites that I had trouble getting to sleep last night. More importantly though, Zika is here, and it's as critical as ever to keep the mosquitos at bay. So please, let's work together to identify the best bug spray on the market.

I am unable to take a vacation. I go on vacations, but the idea of just sitting around doing nothing is pure torture. On our honeymoon, I made my new bride go on a canoe trip, which ended poorly when I paddled her directly into a scraggly bush overhanging the riverbank. Our first fight as a married couple! Some years…
Frequently in this space, we will consult a different entry in the 1987 book The Modern Man's Guide to Life to see how the advice therein has aged. On Monday, we discussed shopping; today, we'll discover how to make fires without matches.
Gizmodo rounded up the best LED flashlights back in 2012, and Indefinitely Wild has a great primer as well, but now it's time to ask the audience. Whether you suffer frequent power outages, spend your time outdoors or in the garage, or just feel better having one around, a great flashlight is an essential tool. But…
Whether you're preparing for your next camping trip, tailgate, or apocalypse, these discounted Goal Zero chargers can keep your devices fully powered, even when you're off the grid.
Before you head out to the beach or pool, be sure your phone is protected with this waterproof dry bag. The pouch is transparent, meaning you can still use your phone (including the camera), but it's certified waterproof up to 100 feet, and will also keep dirt and sand off your precious pocket computer. [Newisland…
Every year, UK students camp outside Memorial Coliseum in Lexington for a chance at tickets to Big Blue Madness, the introduction ceremony for the Wildcats' men's and women's basketball teams. (It can get violent—Kentucky stations medical personnel at the race to the campsite—and that all this is done for tickets to…