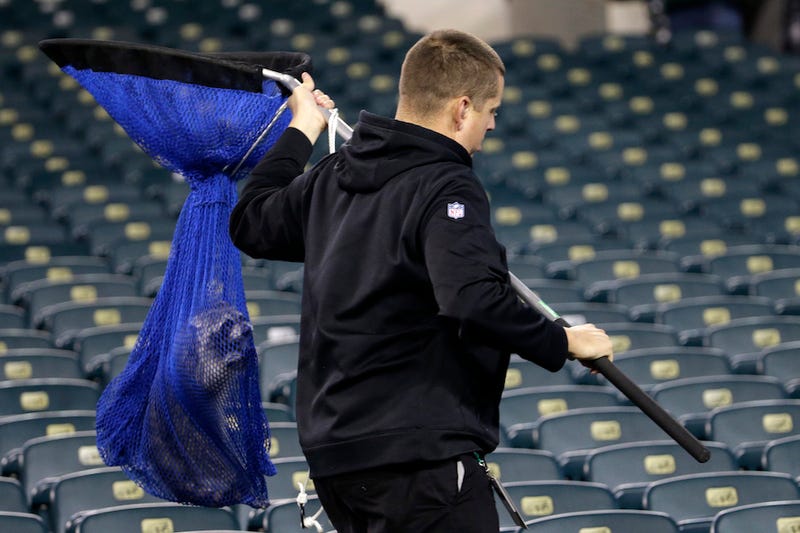 Check out this raccoon trying to get a seat at The Linc. Not today, pal. Stadium staff captured the animal before kickoff, and deprived it of watching any of Sam Bradford's interceptions.
Raccoons apparently cannot get enough of Paul Brown Stadium. For the second year in a row, here's a raccoon scurrying around the stands during a Bengals game.
Joshua Emery Greene looks bemused in the mugshot featured in the above video. We find this an appropriate emotion, because we're bemused too. Why did he go streaking in a parking lot off Route 394 in Bristol, Tennessee, where the Irwin Tools Night Race took place on Saturday? And why was he carrying a live raccoon?