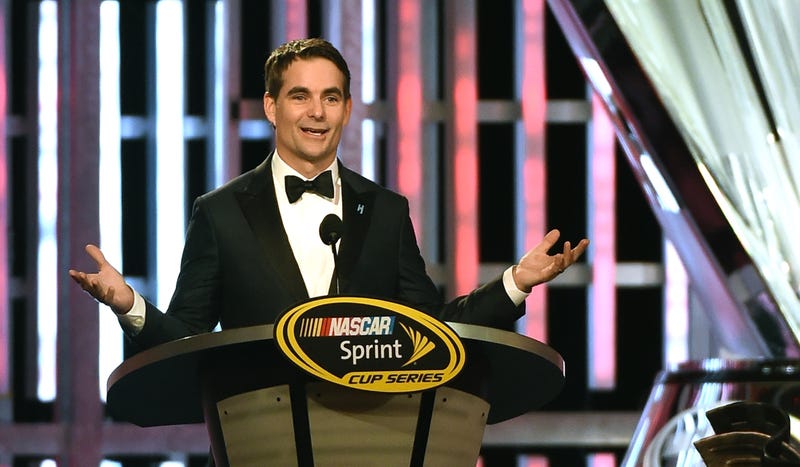 Did you miss Jeff Gordon's farewell tour last year before he retired from driving in NASCAR? Well Sunday, Sunday, Sunday!!!, July 24, you may get your chance to see Fox Sports' star commentator back the car. Either way, he better deliver the goods on his in-car commentary, given his new post-retirement gig.

This is not mere conspiracy theory, not just bitter-but-unfounded suspicions from Ryan Newman and Jeff Gordon fans angry that they just missed out on a spot in NASCAR's Chase for the Sprint Cup playoff. This is a thing that happened clear as day—a driver deliberately spun out to screw them over and give his teammate…
The cable, which belonged to FOX, snapped and struck several cars at lap 124 of the Coca-Cola 600 at Charlotte Motor Speedway. Kyle Busch was in the lead, and presumably driving upwards of 200 miles an hour when the cable snapped and struck his car and others', causing the race to be red-flagged.
Brad Keselowski won the Sprint Cup last night, which is a NASCAR thing, I think. After winning the cup he went on SportsCenter to give a post-race interview, at which point he transformed into your semi-drunk friend who always corners you at the bar and insists on on the two of you having a "real ass" conversation…