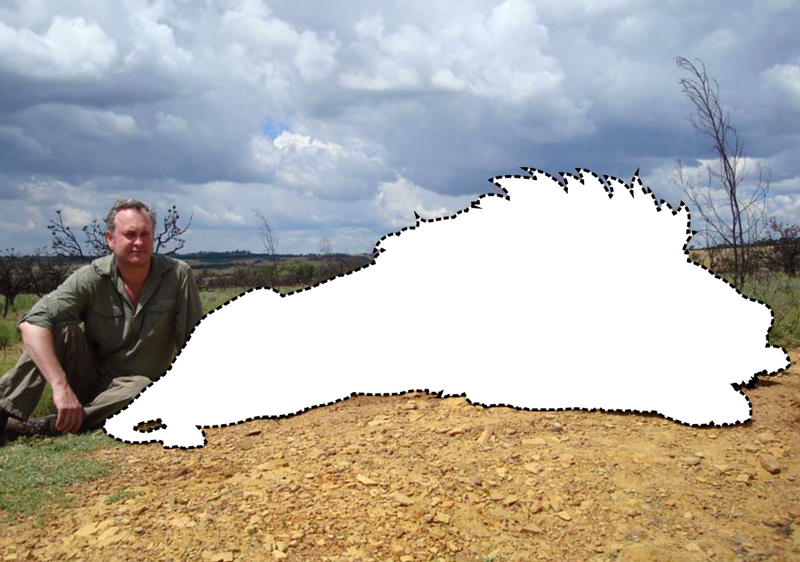 Last week, the Daily Mail ran a story about a financier who had given up big-game hunting for conservation.
Angus Murray, the money man in question, told the tabloid that he had an epiphany four years ago while on a hunt, and that he's been giving to conservation groups ever since. The piece was accompanied by a photo of Murray posing alongside a dead ruminant, while a caption claimed that he "has devoted his life to helping endangered animals in Africa."
The conversion story was timely, coming, as it did, just a couple of days after the exposure of Walter Palmer, the Minnesota dentist behind the bait-and-shoot slaughter of the famous Zimbabwean lion Cecil, had given all rich Westerners who travel to Africa to shoot things a bad name. Murray's anti-hunting commentary also carried a lot of weight, given the awards he's won for his jungle killings and his being named to at least one list of the greatest big game hunters of all time.
The Daily Mail story, unfortunately, is complete nonsense—something best proven by a variety of photographic evidence that has, since the story ran, all but evaporated from the internet.
---
Details from two photos of Angus Murray, until recently available on the website of Stone Hunting Safaris. According to their metadata, they were taken in August 2013—years after Murray supposedly stopped hunting.
---
By pure coincidence, I had been on the trail of Angus Murray, journalistically speaking, for several months before he showed up in the Daily Mail. I had gotten a tip that a banker with ties to the United States was making inquiries about buying citizenship in the Caribbean isle of Dominica in hopes of getting a slot on that country's 2016 Olympics squad. (This would hardly be unprecedented.) Thomas Dorsett, secretary general of the Dominica Olympic Committee, tells me that Murray came down in the spring to talk about qualifying in shooting events, and is currently working with the Dominica Rifle Association to get sanctioned to compete in Brazil.