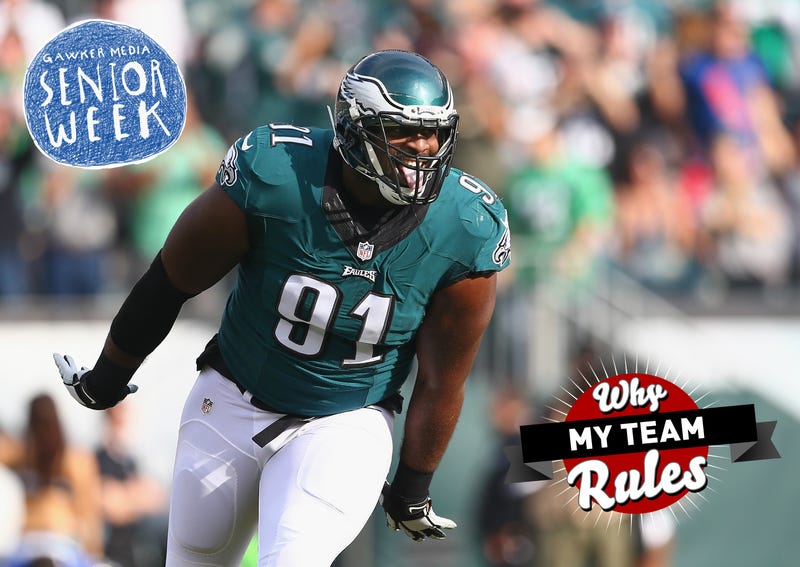 Some people are haters of the Philadelphia Eagles. But many, many more people are FANS of the Philadelphia Eagles. This 2016 Deadspin NFL team preview is for those in the latter group. Read all the hating-ass hater's guides to other teams you love here. Drew Magary has a new book out—have you heard?

My Team: The glorious Philadelphia Eagles.
It's about to be football season again, thank goddess, and that means we get another year of Drew "Buy My Book" Magary shitting all over our hometown pride, everything we love, and all that makes the world right. It's taken as commonplace fact that the Philadelphia Eagles are universally hated—even by their own fans—but just like that one idiot friend who's been hanging around you since you were wearing diapies, the only person who can say they suck are the people who love them most. Don't you dare tell me that Frankie is a loser with a bad attitude. Only I'm allowed to say that. And I can say it to his face.