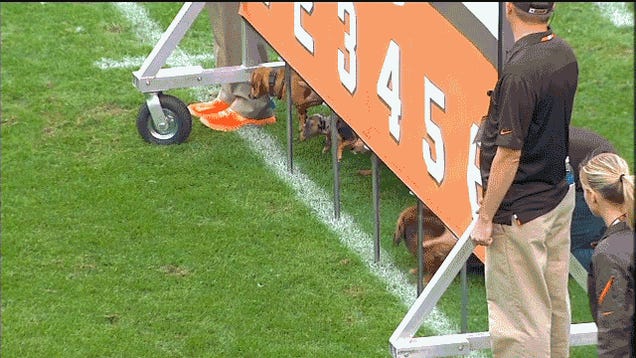 Lions 31, Browns 17: This GIF of wiener dogs is an attempt to soothe sad Browns fans. Forget about Brandon Weeden; just watch these rambunctious puppies run.
Now, to the gory stuff: The Browns blew a 17-7 lead at halftime due to Matthew Stafford's four-touchdown day. Weeden attempted to rally back, but these were not the Bills on a Thursday. Also, Weeden threw two ugly picks.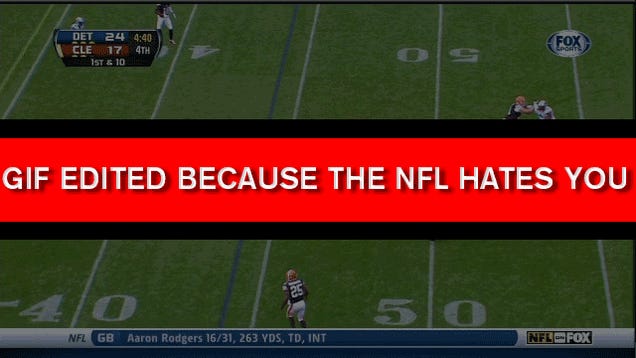 Yeah, that's why I started with the puppies GIF. Eesh. Oh, watch Ndamukong Suh jump the snap and run over a Browns lineman forever.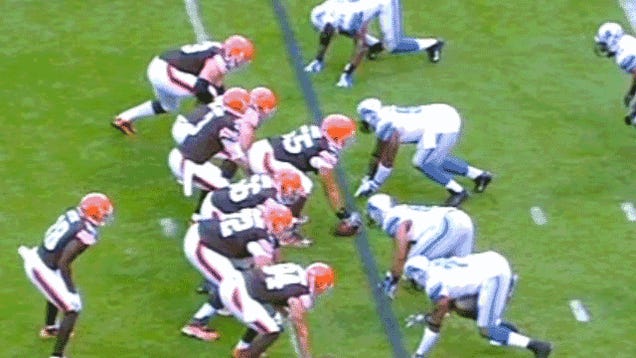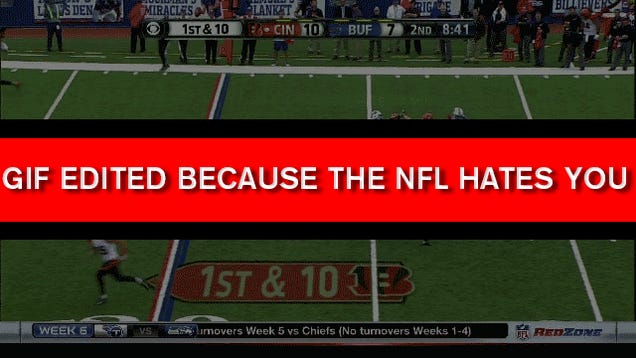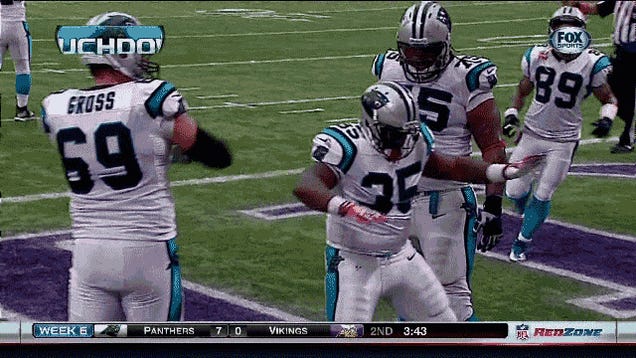 Panthers 35, Vikings 10: The Panthers seem to be incapable of playing back-to-back good games. They'll either destroy their opponent or be astonishingly ineffective. (The last-second loss to the Bills is the outlier.) Fortunately, today was one of those good games for Carolina. Cam Newton threw for three touchdowns and 242 yards, and the Panthers plowed over Minnesota easily.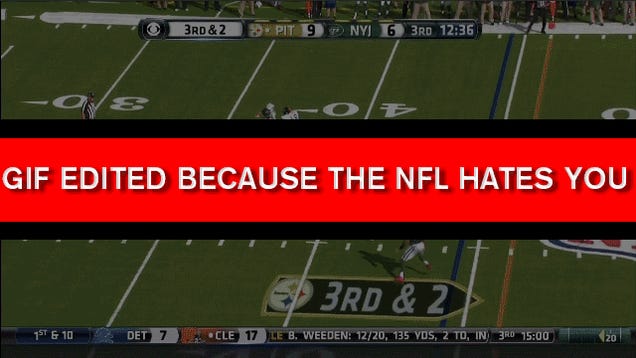 Steelers 19, Jets 6: Field goal city! Ben Roethlisberger's long pass to Emmanuel Sanders was the only touchdown of the game. Geno Smith threw two picks in an ineffective showing by the Jets offense, and Pittsburgh has its first win of the season.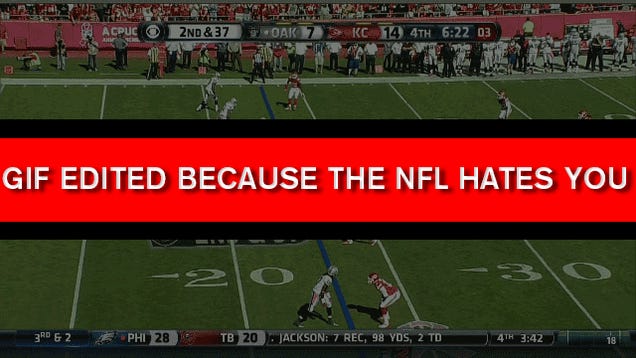 1st and 10 at 50 (Shotgun) T.Pryor pass incomplete short right to R.Streater [J.Houston]. PENALTY on OAK-L.Mady, Offensive Holding, 10 yards, enforced at 50 - No Play.

1st and 20 at OAK 40 T.Pryor sacked at OAK 28 for -12 yards (T.Hali).

2nd and 32 at OAK 28 (Shotgun) PENALTY on OAK-T.Pryor, Delay of Game, 5 yards, enforced at OAK 28 - No Play.

2nd and 37 at OAK 23 (Shotgun) T.Pryor sacked at OAK 12 for -11 yards (E.Berry).

3rd and 48 at OAK 12 (Shotgun) T.Pryor pass incomplete short middle to M.Reece (A.Bailey).