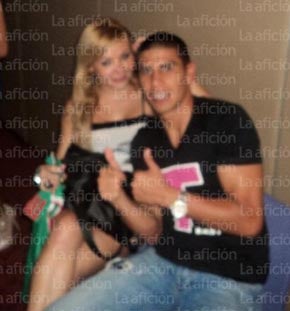 It's the age-old story. A married soccer player meets a cute girl on Facebook. They flirt for a while before finally hooking up in a club's bathroom. The girl turns out not to be a girl.
Carlos Salcido is a defender for Fulham, and as such, has occasion to meet a bunch of groupies. But young Yamille caught his eye. After exchanging Facebook messages and pokes and likes, they finally got together in Monterrey after a Mexico international friendly.
According to Anyguey, it went down pretty much as you'd expect:
At some point during the party, Carlos walked Yamille over to the bathroom (yeah, you know where this is heading) because Yamille wanted to "wash her hands." Next thing you know, Yamille says the two proceeded to make out and "do some oral stuff" but nothing too hardcore.
A few days later, photos from the night hit the press, and oh, by the way, Yamille instant messaged Salcido to tell him she was born a man. Apparently, it had just never come up before.
Hate when that happens.
Mexican Soccer Player Carlos Salcido Hooked Up With This Tranny [Anyguey]