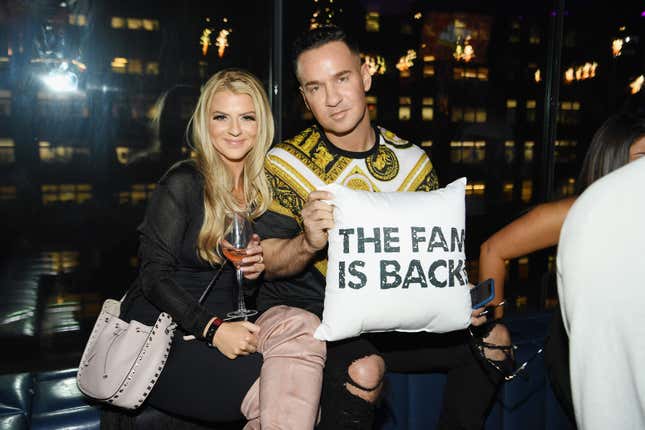 After New York Jets QB Aaron Rodgers told the media he learned about the Garden State through the hit MTV show Jersey Shore, Mike "The Situation" Sorrentino wants to hang out with the 39-year-old signal-caller.
Aaron Rodgers on the brink of disaster | Trash Talkin' Tuesday
Let's call it "The Situation meets the Anti-Vaccination."
"I think it is a must," the Sitch said to TMZ Sports about hanging out with Ayahuasca Aaron, who told the New York media, "The only Jersey I kinda knew about besides Teteboro was Jersey Shore."

Sorrentino, 40, told the gossip outlet that he and his castmates discussed Rodgers' Shore shoutout in their group text.
"The squad was lit when we first heard that," he noted. "Aaron Rodgers is a legend in the game. We've been watching him on TV for many, many years."
Rodgers previously said he's a fan of Snooki, JWoww, and the crew. He said he even attended a Pauly D DJ set in Las Vegas around 2011.
"That was the only lens I saw New Jersey through," Rodgers said.
This took place in his presser after Gang Green's second OTA, in which the veteran QB tweaked his calf and was a spectator throughout the session.