Welcome to Better Know An Umpire, an effort to educate ourselves on the human elements who have ultimate decision-making power over some 2,500 Major League Baseball games a year. (All cumulative statistics are through the 2011 season, unless otherwise stated.)
Name: Tim McClelland
Uniform number: 36 (crew chief)
Age: 61
Height/weight: 6-foot-6, 260 pounds
First year as MLB umpire: 1981
Total MLB games worked through 2011: 3,976 (home plate: 1,010)
Previous experience: Florida State League, Florida In­struc­tion­al League, Southern League, American Association, Puerto Rican Winter League
Career ejections: 74
No-hitters called: One (David Wells' perfect game, 1998)
Over/under record (1999-2011): 204-193
Hated in: Chicago, Anaheim, Kansas City, San Diego
Notable alleged blown calls: Royals-Yankees, July 24, 1983; Yankees-Angels, October 20, 2009 (ALCS, Game 4); Padres-Rockies, October 2, 2007 (one-game NL Wild Card playoff).
G/O Media may get a commission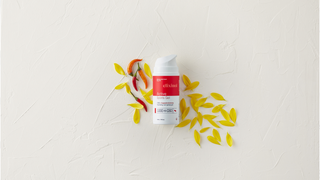 Claim to fame: Was the home plate umpire who ejected George Brett in the infamous Pine Tar Game in July 1983.
McClelland also ejected Sammy Sosa in 2003 for using a corked bat, called Game 7 of the 2003 ALCS, and was at second base for Philip Humber's perfect game.
Scouting report from Major League Umpires' Performance, 2007-2010, by Andy Goldblatt:
He's a big man, the tallest umpire in the majors and heavier than all except Ted Barrett, Jerry Layne, and Joe West. He has also emerged as the players' favorite. In 2003 and 2006, Sports Illustrated asked the players who the best umpire was. With 68 candidates to choose from, the players ... cast roughly a quarter of their ballots for McClelland. The runner-up both years was Jim Joyce ...
Scouting report from Brewers pitcher Zack Greinke:
For some reason, he's the one umpire that scares me. I have nightmares about him.
Scouting report from Yahoo!'s Kevin Kaduk:
Just when you thought the 2009 postseason umpiring couldn't get any worse, Tim McClelland goes ahead and makes what ends up as the worst call - or non-call - of all time.

Yes, you read that right. The worst call of all time. Not just this postseason. Not this entire season. Not this decade. Not this century. I challenge you to think of one that was worse.
Average K/9 (2011): 14.2
Average BB/9 (2011): 7.7
Sample PITCHf/x strike zone: August 9, 2011. McClelland is, by some measures, the most hitter-friendly umpire in baseball, and Boston's Erik Bedard felt the full brunt of that last season.
True fact: Has umpired 93 postseason games, third most all-time, and worked in 31 different MLB seasons, third most among active umpires (behind only Joe West and Derryl Cousins).
On umpiring:
The thing to do is go to umpire school, try your best, finish in the top ten percent and get put in the minor leagues. It's a long road to haul - I wouldn't want to wish it on a female, because not only do they have the complaints or problems you go through as an umpire, but then they have to deal with working in a male-dominated sport. But it can be done. There's no rule against it.
Strike 3 call:
To check out other installments of Better Know An Umpire, click here.