Draymond Green has been one of the NBA's most vocal players since entering the league, even long before he had the talent to back his mouth up. He is an arrogant, disrespectful goon, who is also the heart of his team and the best defensive player in the league. While other Warriors have struggled with the transformation from the running-and-gunning darlings of the NBA to the league's archvillains, Green seems fully at home.
A week ago, Warriors players were talking about how boring Salt Lake City is, and how they wished they were playing against the Clippers instead. This primed the already hyped-up Jazz fans, and during Game 3 some of them repeatedly heckled Green. It didn't make any sense to him:
"I thought they would be louder than they were. It didn't get as loud in there as I thought it would," he said. "It was OK. Their fans talk a little too much ... shut up. No, I wasn't really feeling their fans. Shut up.

"They don't make sense. Some guy kept telling me to shoot the ball. Do you not realize I'm shooting 55 percent from 3 this series? Why would you want me shooting the basketball when I'm shooting that great?

"Now of course I missed a few last night and like, whatever. I'm gonna shoot the piss out of it tomorrow, so that's cool. Their fans just weren't very smart. They talk too much. Shut up."
On the same podcast where he roasted Jazz fans, Green weighed in on the Kelly Oubre-Kelly Olynyk kerfuffle, calling Olynyk a "dirty player" who he has no respect for. Shortly before Game 4, scoopmaster Adrian Wojnarowski weighed in with some facts:
G/O Media may get a commission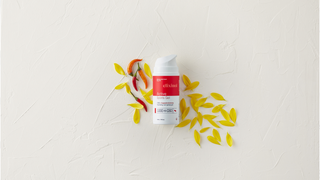 (This is factually accurate, and also ignores the time Kelly Olynyk ripped Kevin Love's arm out of its socket and wasn't called for a flagrant foul.)
Green did not appreciate Woj "sticking up for his Boston guys":
During yesterday's Game 4, Jazz fans kept up the heckling, with one bringing a "Draymond Flop Count" sign to the arena. After sweeping the Jazz while compiling a triple-double—and six flops, according to the whiteboard—Green signed it:
Green has been superb in these playoffs, leading the Warriors in rebounds, assists, blocks, and steals, while chipping in 15 points a game and shooting better than 50 percent from three. He is quite clearly feeling himself ... which will probably result in him kicking James Harden or LaMarcus Aldridge in the nuts next round. But until then, it's pretty fun.