The surprise isn't that Kirk Cousins is getting lots of money. As the biggest name in a big market for free-agent quarterbacks, Cousins was bound to get paid this offseason. What's notable is how he and the Vikings reportedly agreed to structure the deal, which cannot be signed until 4 p.m. (EDT) on Wednesday. The word is that Cousins's contract will be for three years and worth approximately $84 million, all fully guaranteed. The NFL notoriously does not do fully guaranteed contracts, so that last part is what jumps off the page. Cousins's contract could set off a trend in which guarantees represent a bigger portion of more contracts. Just don't expect fully guaranteed deals to become the norm for a lot of other players.
There's a deep history to NFL teams' reluctance to dole out contracts with complete guarantees. It's likewise rare that any full guarantees—as opposed to injury guarantees—carry into the third year of any deal; in recent memory, this was only true for Ndamukong Suh's pact with the Dolphins and Darrelle Revis's final deal with the Jets.
Players have certainly noticed that Cousins sought and secured three fully guaranteed years:
But unlike a lot of players, Cousins had unique leverage here, for several reasons. Offenses are developing in line with the college game, with an increasing reliance on play-action, pre-snap motion, run-pass options, read options, and diversified personnel packages. But the passing game is still paramount: NFL teams threw the ball on 53.9 percent of all plays in 2017—the lowest total since 2011, but still a sizable majority of snaps. Quality quarterbacks are scarce commodities, and proven starters like Cousins rarely hit the market. Plus, a handful of QB-needy teams entered this offseason with oodles of rolled-over salary cap space. Everything lined up for Cousins to cash in.
Cousins could have used this leverage to secure $30 million in average annual value (AAV). And according to NFL Media's Ian Rapoport, both the Jets and Cardinals offered him more money than the Vikings did. Cousins's agent, Mike McCartney, did get him an AAV of $28 million, slightly more the previous league-high of $27.5 million that Jimmy Garoppolo got last month from the 49ers. But McCartney and Cousins also went for the shorter deal—most long-term starting QB contracts run five or six years—to secure that total guarantee.
G/O Media may get a commission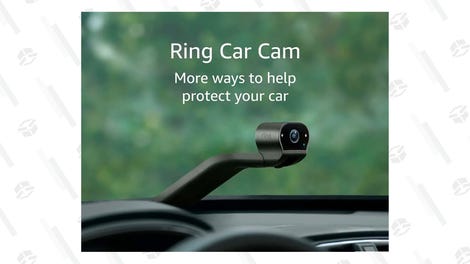 The shorter deal also gives Cousins an opportunity to either test free agency again in a few years, or to wrangle another big deal from the Vikings after the bar for QB salaries likely rises, with Aaron Rodgers and Matt Ryan due for new deals in the next year or so.
The Cousins deal may not establish a widespread trend, but it could be a template for elite players—and for quarterbacks in particular.
"I wouldn't read too much into it," said Jason Fitzgerald, the owner of overthecap.com. "In general players on contracts of this magnitude all see the first three years. Might a few more GMs feel compelled to put it in writing for their quarterback? I guess that's possible, but I think this was more about circumstance and finding a way to get a deal done than anything else."
Joel Corry, a former agent who's now a contract analyst for CBSSports.com, more or less agreed.
"I don't think it will open the floodgates," Corry told me via email, "but the right player willing to exploit leverage should follow suit. Aaron Rodgers should be next if he's to push Green Bay for one."
Former Packers executive and ex-agent Andrew Brandt also thinks full guarantees are something a handful of star-caliber players can seek, should they so choose.
"It's very rare to have a quarterback in his prime in free agency," Brandt told me, "but maybe it will set a floor for elite players with three years guaranteed instead of what is often two or less."
One thing is for sure: Teams will not commit to guaranteed money across the life of a lengthy contract. NFL teams are simply too risk-averse to fully guarantee five- or six-year deals when it's not required of them. If Cousins's contract is going to leave a lasting mark, it will be in increasing the percentage of guaranteed money in shorter pacts. NFL players aren't suddenly going to enjoy all the long-term security that NBA or MLB players have, but Cousins has shown that progress is possible.