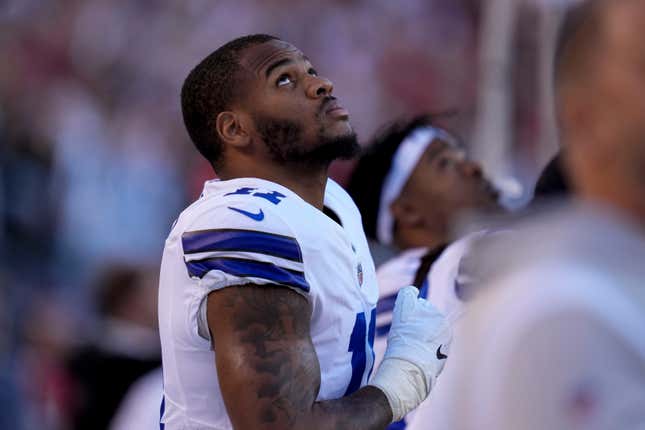 The Dallas Cowboys might have another star player that lacks self-awareness in the same sense that Ezekiel Elliott did early in his career. Outspoken pass rusher Micah Parson has opened his mouth again (on Twitter) and posted a tweet exhibiting how clueless some athletes can be. Coming off the Deshaun Watson scandal of the past couple of years, Parsons thought posting this on Twitter over the weekend was a good idea.
Bass' ERA stinks, but not compared to who he is off the mound | Worst of the Week Countdown
"I need a professional massage therapist in Dallas!"

No, he hasn't done anything wrong, and no one is alleging that. But this post shows a disappointing level of tone-deafness to the situation. It's simply not a good look for Parsons to post this, even though he has nothing to do with Watson's issue. NFL teams have training staff, and if you really need a professional massage therapist outside of team facilities, surely someone within the organization could help him find one.
This almost comes off as a bad joke, or someone dared Parsons to post this, and he took the bait. The fact it's still up is surprising in itself. Surely, Parsons received a ton of DMs, but this only comes off as immature, and oblivious. The fact that this is in Texas, the same state as the Watson incidents, has also raised eyebrows. Had Parsons been searching in Houston, the internet would've exploded.
Parsons will be 24 in a few days, but age shouldn't always be an excuse for lacking common sense. Even if the post is harmless and his intentions are pure, this one leaves a bad taste and should have never been sent out for the cyber world to view. Eleven from Heaven has recently gained a reputation for team hopping with his NBA fandom but claims he'll narrow it down to rooting for one team next season. Hopefully, Parsons will soon make a similar promise when it comes to posting foolishness on Twitter, and stop it altogether.