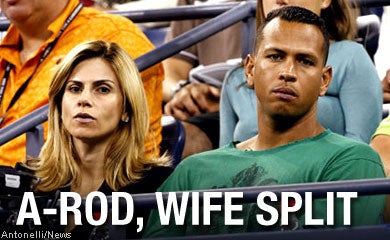 • Shaun Suisham does not have a foot of the Gods.
• Chris Snyder's broken ball. Ow.
• Drew Magary: Editor-at-Large
• Dwyane Wade would not like you to buy this product.
• A-Rod's having a tough week.
• Euro 2008: Hooray for Spain!
• Gimelstob: This man should probably stop talking for a little while.
• Awful Announcing has replaced coffee.
• Olympic Mascots are scary
• Red Sox Nation salutes all of you.
The weekend: You're all off of the hook. Thank you very much for all of those who volunteerd this weekend (all 89 of you, sheesh), but as it turns out, it will not be necessary. Go outside and live a little. That's what I plan on doing.
But all of those who did send an email will be considered for the permanent weekend editor slots to be announced late next week. If something earth-shattering does happen, I'll be sure to put it up. Right now, barring a choking death at the Nathan's Hot Dog eating contest or Alex Rodriguez jumping in the stands to feel-up Madonna, it won't happen. Turn off your computers, for once.
Be back here on Monday to haze the crap out of Clay Travis, the new guy. Things will get up to speed soon - promise. Rick and I thank you for your continued patience. Happy 4th. Start drinkin'.