Some people are fans of the Detroit Lions. But many, many more people are NOT fans of the Detroit Lions. This 2014 Deadspin NFL team preview is for those in the latter group.
Your team: Detroit Lions
Your 2013 record: 7-9, with a 1-6 finish (including a kicker destroying them single-handedly) that led to the ouster of Jim Schwartz (he took all his Kid Rock CDs with him!) and the hiring of...
Your coach: Jim Caldwell. HOLY SHIT, JIM CALDWELL! You really did that. My God. I remember when the Lions made this hiring, I thought to myself, "You know, right before the season starts, I'm gonna remember that the Lions hired Jim Caldwell, and I will still be shocked." And I am. I'm flabbergasted. This is the single worst coaching hire since the Chargers hired Norv Turner. Go ahead and ask Chargers fans about the Norv Turner years. They will tell you that, even with a touch of modest success, they spent that entire time, wire-to-wire, waiting for Norv to be fired. And so it is with Jim Caldwell. He didn't even fire Gunther Cunningham! There's no hope here. There's just Caldwell staring off into space, like he's trying to summon a really deep thought that he can't quite capture. He'd be an awesome coach for, like, a river.
Keep in mind that Schwartz was fired mostly because the Lions are a talented but remarkably aimless team. For Lions games, referees use special penalty flags that shoot out very small additional penalty flags, like a roman candle for any time Ndamukong Suh decides to commit 60 personal fouls while holding. This team desperately needed a strong personality, and it's not like the job was unappealing. The Lions job came prefab with Megatron and Fat Stafford and everything. And yet, THIS was the best they could do. Even Ken Whisenhunt turned them down to go coach the Titans, and the Titans have a Pinto at quarterback. We are approaching Week 1 and the reality of Jim Caldwell as the Lions coach, and I really don't think you guys are emotionally prepared for it. How can you be? It's just gonna hit you like a brick.
G/O Media may get a commission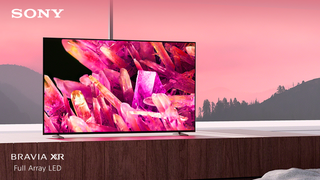 $400 off
Sony 55 Inch 4K Ultra HD TV X90K Series
Your quarterback: Matt Stafford, shown here going through his progressions.
I bet Matt Stafford is already looking forward to participating in celebrity golf pro-ams. That's the vibe he gives off. He is a man of leisure who just happens to occasionally play quarterback effectively. If he throws 15 interceptions in a crushing 45-44 defeat (the Lions obviously blow a 44-10 lead here), Stafford is probably just fine going back to his McMansion to dick around with his Brookstone putting green. Stafford is like a decade-long QB carousel encapsulated into a single player.
It's like Dave Krieg. Dave Krieg played in Seattle forever and didn't really accomplish anything, so fans hear his name and they're like, "Oh yeah! Boy, he was here for a while!" That's how Stafford will end up: The Guy That Was Here.
What's new that sucks: In case Stafford gets hurt reaching over to grab one of your French fries, the Lions signed Dan Orlovsky. I do believe I remember the last time he was here…
I don't quite know how he's still in the league. Anyway, in addition to Blind Freddy here, the Lions signed Golden Tate away from the Seahawks. Tate will bring all of Seattle's insufferability and none of its football acumen. (Also, he will bang your wife.) To support Stafford, the team also drafted tight end Eric Ebron, who dropped over 11% of passes thrown to him in college and says a "mental blockage" is preventing him from being able to secure the football in his hands. So that sounds promising. Why have one Brandon Pettigrew when you can have two?
To make matters worse, an epidemic of fatness is plaguing the Lions as a whole. Nick Fairley got busted down to second string for being overweight. And then there's former QB Scott Mitchell…
HOLY SHIT! He looks like he ate the sun. And here I thought you people in Michigan were destitute. Turns out you're swilling half & half by the gallon.
Anyway, this remains a team built exclusively for fantasy football purposes. Stafford will throw deep to Megatron a zillion times. Reggie Bush will have a few nice games before suffering some kind of nagging injury that stays with him for months and causes him to be a gametime decision at all times. And actual winning or losing will be completely beside the point. A Lions game in which Calvin Johnson scores twice is the real victory.
One last new tidbit: Owner William Clay Ford died this offseason. But don't worry, Lions fans: There are still PLENTY of Fords left to ruin the team for generations to come.
What has always sucked: There is an arms race of suffering out there between the Bills and Browns, and by now you know that the Lions also belong in that distinguished group of disabled puppy teams. There's long line of horrible coaches and QBs, and Matty Millen, and no Super Bowl appearances. But do you know what the worst part is? It's the fact that other teams HATE losing to a team like the Lions. Losing to the Lions feels like losing three games in one. Everyone who walks away from a loss to the Lions is like, "I knew we were bad, but goddamn." Even in their present, somewhat talented incarnation, losing to Detroit is the kind of thing that gets other coaches fired and other QBs benched. They are the eternal benchmark for how far other franchises can fall. Losing to Detroit offers a brief glimpse into BEING Detroit, and it is cold and dark and scary.
Due to the city's notorious economic decline, Detroit is currently experiencing an explosion in reverse snobbery. Every slideshow of Detroit ruin porn is accompanied by a braying Michigander (and they really do bray; I've heard the accent) screeching STOP LOOKING AT OUR RUIN PORN! And people who stay in Detroit like to pretend they are realer and more loyal than other Americans even though metro Detroit actually has a higher household income than Dallas, San Diego, Kansas City, Phoenix, and lots of other places. It's got filthy rich suburbs just like any other town. The city itself died because ZERO people stuck around as they were fleeing the corruption and high crime rates (and black people, because Michigan people are crazy racist) just so they could be closer to some shitty casinos in Canada. You did this to yourself, Detroit. YOU are the disloyal ones. So don't get up on your moral high horse and yell at me when I want to look at moss growing in the Silverdome.
Also, the secondary still sucks. And Eminem is the worst.
What might not suck: Stafford can stay consistent and Caldwell's even temperament can help cool down Suh and Joique Bell really is good enough to… You know what? I can't do this. This is all crazy talk.
Hear it from Lions fans!
Tom:
Since the NFC Central was renamed the NFC North in 2002, the Lions have not won the division. To make matters worse, we have only finished 2nd ONCE during that time, with an abysmal 6 finishes in dead last in the division. And just to make the stats seem even more absurd, there have been FOUR seasons since 2002 in which the Lions have gone 0-8 in the division.
Brandon:
Ndomuhkong Suh is a great player, but possibly the biggest dickhead in Detroit sports history, and Kirk Gibson played here twice. Suh dicked around naming an agent, and then flatly refused to enter talks to restructure his deal, meaning this season for him is damn near a $20 mil cap hit, precluding the team from signing any meaningful free agents. This is also not bringing up his tendency to try to actually murder people with his cleats, and his crapload of penalties per season.

The Lions said NOTHING about the failure to restructure Suh's deal. Now, I understand that the team can't come out and say "This asshat cost us free agents" but at least address it in the media? Say something.
James:
Worst secondary in the league for 56 years running.
Robert:
William Clay Ford finally died and got replaced by… William Clay Ford.
Chris:
Back in 2008, I was living in Texas and the Lions were coming off a 7-9 season in which they actually started 6-2. Since the first game was against rookie Matt Ryan, I thought it was a stone cold lock that we would be off to a good start, as we were led by the always-feared Jon Kitna. On Matty Ice's first play from scrimmage, he threw a skinny post to Michael effing Jenkins for a 62-yard TD. That caused me to chug my first beer of the day. From there on, I chugged my drink every time something terrible happened. By the end of the first quarter, I was drunk. By the start of the 4th, I had downed three pitchers, numerous shots, and blacked out. I spent $250 on a bar tab.
Justin:
Our entire draft philosophy seems to revolve around the idea that, if we just get one more offensive weapon, we'll be Super Bowl bound.
Randy:
1. Literally the last position of need on the field was tight end, so naturally we go out and draft a tight end in the first round. Didn't even flinch when it happened.

2. Our defensive secondary consist of a scarecrow, Plank from "Ed, Edd and Eddy," a hot dog vendor and Glover Quin (that poor bastard).

3. Our beer prices are some of the highest in the league, because management knows people with pay ANYTHING to drink this team off.

4. If Kris "Brickhands" Durham wasn't Matt Stafford's roommate in college, he would be bagging groceries for a living. Instead, he got the second highest amount of targets last season.

5. Ndamljhhoig Suh would stomp on an elderly women in the middle of a grocery store for no reason, and he would also wait until a cop is present to do so.

6. I had more 2013 fantasy football playoff wins than this team has in my lifetime. Also, the last time we were in the playoffs, the other team never punted. The defensive coordinator was signed to an extension within the next 48 hours, because Lions.

7. The only things Nick Fairley didn't eat this offseason is himself.

8. I actually think this team believes turnovers inside the ten yard line still earn points. Hell, they do it at least 10 times a season.
Ben:
Imagine a version of the film Groundhog Day, devoid of joy, on repeat, without a third act resolution. That's what every Sunday is like for a Lions fan.
ZODIAC MOTHERFUCKER:
I ALREADY COVERED THE CURSED HISTORY OF THE DETROIT LIONS LAST TIME AROUND BUT HOLY SHIT 2013 WAS A MELTDOWN OF FUKUFUCKINGSHIMA PROPORTIONS. JESUS CHRIST THE LIONS GAVE THE DIVISION AWAY LIKE A FUCKING ENTERTAINMENT CENTER ON CRAIGSLIST. AND YOUR NFC NORTH CHAMPIONS? A TEAM WITH NOT SIXTEEN NOT FIFTEEN NOT FOURTEEN NOT THIRTEEN NOT TWELVE NOT ELEVEN NOT TEN NOT FUCKING NINE BUT EIGHT FUCKING WINS. THINK ON THAT SHIT. THE LIONS HAD A MOTHERFUCKING ROSE PETAL PATH TO THE DIVISION CHAMPIONSHIP LAID OUT WITH THE FUCKING STARS ALIGNED AND SMILING DOWN: EARLY DIVISION WINS. WEAKBITCH SCHEDULE. RODGERS SIDELINED WITH A FRACTURED CLAVICLE. SMOKIN' JAY CUTLER OUT WITH A STRETCHED VAG. EVEN THE VIKINGS WERE STILL ROLLING WITH THAT FUCKING POX PONDER. AND HOW DID THE DETROIT LIONS RESPOND TO SUCH A STROKE OF GOOD FORTUNE? SAME AS ALWAYS: BY FUCKING THE DOG. HARD

OH BUT HERES THE FIX: LETS HIRE SIDELINE CORPSE JIM CALDWELL! I MEAN SHIT DUDE USED TO GET HIS LUNCH EATEN BY A BUNCH OF FUCKING BASKETBALL SCHOOLS BUT HEY I BET THE GUY WHO GOT OWNED BY THE FUCKING EAST CAROLINA PIRATES IS SURE TO TAKE US TO THE TOP! WHAT A FUCKING LOSER. EVEN DRUNK DRIVINGASS COCAINE SNITCH TIM ALLEN BAGS ON THIS FUCKING GUY. AND IF THAT WERENT DEPRESSING ENOUGH HEY LOOK WHOS BACK IT'S DAN ORLOVSKY. DAN "WHOOPS I JUST RAN OUT THE BACK OF THE ENDZONE LIKE A FUCKING DUMBASS" FUCKING ORLOVSKY. JESUS CHRIST THE BUCS MUSTVE BURIED THAT MOTHERFUCKER IN THE PET SEMATARY. FUCKING CALDWELL DRAGGING THIS ASSHOLE BACK INTO DETROIT LIKE HALF A ROLL OF TOILET PAPER STUCK TO HIS SHOE. "NOPE DONT NEED A NUMBER THREE HERE! ORLOVSKYS GOT IT COVERED." THAT AINT JUST A RECIPE FOR DISASTER. THATS A DINNER READY TO BE FUCKING SERVED

AT LEAST WE FINALLY TOOK DAVID AKERS OUT BACK AND SHOT HIM. FUCKING GUY KICKED LIKE A FUCKING SABOTEUR. KERRY VON ERICH COULDVE MADE SOME OF THE FIELD GOALS THAT MOTHERFUCKER BRICKED

SUHS GOT NINE TOES OUT THE DOOR AND IM STILL SITTING HERE WEARING HIS JERSEY LIKE A FUCKING IDIOT

AND I SWEAR TO GOD IF THAT CALIFORNIA ASSHOLE JOE FAURIA STARTS DANCING DURING A GAME THEYRE WELL ON THEIR WAY TO LOSING AGAIN IM GONNA MAKE PERSONALLY GODDAMN SURE THAT IT WAS A SMART DECISION TO DRAFT A THIRD TIGHT END*

*WORD IS THE LIONS SIGNED LIKE NINE MORE TIGHT ENDS SINCE I STARTED TYPING THAT SENTENCE. THE FUCKING SQUAD IS 33 1/3% TIGHT ENDS AND MEANWHILE THE SECONDARY LOOKS LIKE THE FUCKING 26TH TURN IN A GAME OF JENGA

SHITS AND GRINS THOUGHT ID ASK MY OLD MAN FOR SOME FUEL FOR THIS FIRE. HE STARTED QUOTING NIETZSCHE. I DIDNT EVEN KNOW THAT MOTHERFUCKER KNEW HOW TO READ. FUCKING LIONS
Will:
Terry Bradshaw commented on how the Lions "Have made the right choice" and were getting "A great football man" when they hired Matt Millen.
Jeff:
Since 1958, literally every team has more playoff wins than the Lions.
Derek:
Fuck Matt Millen in the ass with Henry Clay Ford's rotten skeleton.
Tracey:
Honolulu Blue is hands down the worst blue. And I love the color blue.

When I was in law school, in the midst of the 0-16 season, a friend came up to me and very seriously (well as serious as you can be after 4-6 beers) proclaimed he'd stopped watching the Lions and that it was the greatest relief of his life. He was aglow, I've never seen a grown man with such a wide smile on his face. He went on to say, "I didn't know it was possible to feel good on Sundays in the fall."
Sam:
Most teams manage to find competent starters, and in some cases Pro Bowlers, in the 2nd round of the draft. The Detroit Lions, however, manage to select every bust imaginable in this cursed round, without fail. Since 2001, when we drafted Shaun Rogers and Dominic Raiola (who is somehow still starting on this team, despite leg-whipping every DT in sight, and resembling that guy in your bowling league who takes it wayyyy too seriously), these have been our 2nd round draft picks:

2002: Kalimba Edwards

2003: Boss Bailey

2004: Teddy Lehman (and we traded back into the 1st round for Kevin Jones...stellar)

2005: Shaun Cody

2006: Daniel Bullocks

2007: Drew Stanton, Ikaika Alama-Francis, Gerald Alexander (only the Lions could screw up THREE 2nd picks in the same year)

2008: Jordan Dizon

2009: Louis Delmas

2010: None (traded back into 1st round for Jahvid Best, even though he almost died on the field at Cal)

2011: Titus Young, Mikel Leshoure (my favorite...we basically traded the rest of our draft to move up for Leshoure. And we all know about the Titus Young fiasco)

2012: Ryan Broyles, and his non-existent ACLs

2013: Darius Slay

2014 Kyle Van Noy

I mean, I understand being inept, but even the shittiest GMs around the league luck into a decent 2nd round pick here and there. Nope, not the Lions. Not Matt Millen, not Martin Mayhew, and not any other schmuck parading around in our front office. We are cursed. I'm gonna go play in traffic.
Robert:
Our "best" CB Chris Houston was signed to an extension though he was hurt. We knew he was hurt and still signed him.
Dan:
For the past decade we had a group of about 12 guys that got season tickets together. Then it was 10. Then 8. Now we are down to 6. Last season after missing the playoffs after the 6-2 start we almost cancelled completely. 2 guys opted to renew because it was an excuse to get out of the house on and avoid housework/wives on Sunday mornings. Another guy opted to renew because he enjoys the Bdubs pre-game all you can eat wing buffet and the refillable popcorn buckets at the stadium. The rest of us are just morons.

We never stay till the end anymore. Not to beat traffic, but to beat heartache. We leave at any point in the 2H if the Lions are leading so we leave on a "high" note. We've seen the same game over and over. Lions score a TD take the lead then collapse during the last 5 minutes of the 4th quarter. Usually involves a Stafford pick.

Instead of stockpiling WR's, we are now stockpiling TE's.

The only thing the Ford's did right was make the new stadium a dome. Expecting people to pay money to see this dumpster fire team in an outdoor stadium in Michigan weather would be a worse decision that the Ford/Firestone alliance.
Ryan:
Logan:c
Because Brett (I have a 3-inch penis) Farve's home record against us is 19-0. Yes, that's right, in his entire long-ass career he beat us at home every single fucking time. Fuck Brett Farve and fuck the Lions.
Tim:
Fuck Joey Harrington, fuck Matt Millen, and fuck Jim Schwartz with a red flag tied to a marshmallow-roasting fork. And fuck Matt Millen a couple more times just to be sure.
Toast:
Our fans are so desperate for anything to cheer for that they'll give Barry Sanders a standing O anytime he comes to a Lions game, despite that piece of shit retiring THE DAY BEFORE TRAINING CAMP OPENED.
Sawyer:
This Lions team is basically what would happen if China ever made an NFL team. It was founded in a big manufacturing city that quickly turned into a war zone like ghost town. At the surface, we're flashy as hell: Megatron, Stafford, Suh, etc. We have everything that would make a casual spectator blindly trust us to succeed. But halfway through the season Stafford goes brain dead, the secondary's knees explode, and everything malfunctions into one heaping mess.
Tim:
My only child was born 4 days before the last Lions playoff victory. I am now a grandfather.
Andrew:
As fans, our decades of prayers and dreams of meaningful change to get a winning team were finally answered when the owner died (lifelong battle of richman rot), only to be vanquished by the owner's son stating, "We will maintain course".

My prayers have changed to having an asteroid hit and wipe out Ford Field.
Johnny:
Byron Maxwell, Kam Chancellor, and Richard Sherman were all drafted with picks that the Lionstraded to the Seahawks. Who did the Lions get with those trades? Lawrence Jackson, Rob Sims (who's good, to be fair), and Mikel Leshoure.
Frank:
I recently moved to Upstate New York and when I first let slip to someone that I was a Lions fan, his reaction was to laugh and say, "Ha wow, no offense but your life must suck during football season!" This man was wearing a hat and jacket both emblazoned with the Bills logo.
Stu:
I live in West Michigan, and that's far enough from Detroit (geographically and spiritually) that most of the people here pull for Green Bay, or MSU. Sometimes when they find out you're a Lions fan they gloat, but usually they just look at you with a sort of sad pity. Being a Lions fan is sort of like being in a relationship with an alcoholic: they keep telling you they want to get better, they keep showing flashes of promise that make you remember why you fell for them in the first place. But nothing ever gets better. They keep destroying themselves but you just can't look away.

This year we got rid of Shaun Hill, a perfectly fine #2 QB who played well for us, and replaced him by bringing back fucking Dan Orlovsky. Shaun Hill will probably end up throwing for ten thousand yards and winning every game.
Rob:
I'm from Michigan originally and have been a Lions fan for all of my thirty-eight years. I live in Los Angeles now but still wear a Lions hat every day. A homeless man saw me on the street and said, "Aw, man, Lions fan? I feel sorry for you, bro."
Andrew:
I wear a Mike McMahon jersey to most home games I attend, usually it's met by comments of, "Man I wish we still had Mike McMahon."
Chris:
I once stated the following: "Joey Harrington's got Roy Williams, Mike Williams, Charles Rogers, Marcus Pollard, and Kevin Jones! Who are other teams going to cover?!"

My enthusiasm was entirely legitimate.
Joe:
In 1948 they hired Indiana University's head coach to be coach and GM. They then wore IU's red and white uniforms. After some 2-11 suckage, they went back to blue and silver at home, but kept the red/white for road games.
Gary:
Late last year, a Detroit newspaper posted an online slideshow (of course) showing the names, photos, and accomplishments of prominent Detroit-area sports figures who died in 2013. Amongst the "sports figures" who passed away were two panhandlers who begged for money outside Detroit sporting venues.
Mihir:
Aaron Rodgers and Jay Cutler managed to miss like half the season, yet we still missed the playoffs and finished in third last year. The division was gift wrapped and this team, which has one playoff win in 56 years, still managed to screw it up. After deciding that Jim Schwartz's headset-spiking victory celebrations were a thing of the past, the team then hired a coach whose record is 38-83 when Peyton Manning isn't his starting quarterback.
Nate:
Last year, my brother and I went to a Lions game in Detroit. We've been Lion fans living in Chicago since we moved here as kids back in 1987. We make a yearly pilgrimage to watch them (lose) every year. We went to the Bucs game, thinking they would win, which of course they didn't. But it was how they lost, yet again. The best part of the trip was this guy sitting in front of us. Truly Lionized, doesn't give a shit anymore because he knows no matter what, the Lions will bungle it. The whole game—during big plays, touchdowns, defensive stops, desperate jumbotron pleas to be loud, this guy is quietly seated. Doesn't move. We get to the end of the game, Lions driving with under a minute and Stafford launches the pass to Calvin Johnson. Ball hits him in the numbers, then his knees, and it gets picked—ballgame. But it was the guy that made the moment. In real time:

Stafford throws the ball to wide open Megatron - crowd roars with anticipation, he shifts for the first time in his seat.

Megatron catches it for .000000001 second - guy rises to cheer, thinking my God this might happen

Ball hits Megatron's knee - he starts to sit down, knowing what's coming

Ball gets picked -he's already seated, slight head shake that screams "Same Old Lions."
Matt:
Do you know Matt fucking Stafford is on pace to retire as the highest paid NFL player of all time? God damn it.
Kyle:
Stafford will sidearm-throw his way into 350 yards and 6 interceptions a game, and our cornerbacks will give the Cowboys pass defense a shot at finishing 31st. The Lions are a fucking turd wrapped in gold leaf.
Kevin:
I am now 30 years old. The prime of my life is gone. I work, I'm married, I'm thinking about having kids. During the 1/3 (if I'm lucky) of my life that has passed so far, the Detroit Lions have won exactly one playoff game. I was too young at the time to remember that game. Worse, that was their only playoff win in 57 years. The Lions have now wasted the primes of two generational talents (one of the top five running backs ever and top five wide receivers ever by anyone's calculation). The most boring, bland, uninspiring, underwhelming coach in recent memory is their head coach.

What do I have to believe that the next third of my life is going to be any different?
Greg:
Wayne Fontes and Erik Kramer are still their only Coach/QB combo to win a playoff game in my father's lifetime.
Kyle:
I hate hate other Lions fans. I live about 1,800 miles away and nothing disgusts me more than seeing another Lions fan at a bar on Sundays. I hope they choke on a chicken wing and put us all out of their misery. We sell out a stadium built to resemble a Ford plant where our forefathers were used as chattel until their backs were broken by the same fucking family that asks us to pay for a product they've never shown any fucking desire to improve. We willingly fuck up our Thanksgivings—giving up one of the few days off we get a year to spend with family—watching our team drown the fun out of a great sport like some batshit postpartum mom. We do that every. fucking. year. We buy jerseys of guys like Suh who was probably a scholarship away from being the next Ted Bundy and we treat Reggie Bush like he'll give us a golden shower of greatness because he worked well in a winning college system back when everyone had Nokia brick phones. On top of all that, we willingly raise our children in this abusive, caustic fucking environment. My friend from college posts pictures of his infant son in Lions gear online. I feel within my rights to call child protective services. Late fall/early winter is already fucked enough in Michigan without having to freeze, get laid off AND watch the silver n' blue limp in to the finish for another 5 wins. Fuck this team and anybody who would support it, myself included.
Alex:
The Lions are using practice jerseys made of recycled garbage this year. Like our secondary, they're repurposed castoffs that we hope will hold together long enough to make it through an entire game.
Christian:
I swore I was done after Matt Stafford outsucked Eli in Week 16 last season to eliminate the Lions from playoff contention. Everything was in place for the Lions to win their first division title since before I was born (I'm 20) and host a home playoff game. Cutler and Rodgers were out for extended periods of time and the Lions were 6-3 with a division lead. But alas, Matt "I don't need a quarterbacks coach" Stafford threw 12 interceptions in the final seven games, leading to Jim Schwartz shot out of a cannon to Buffalo.

And how do they look to improve the team in the offseason? Management brings in a head coach who appears to have taken his last breath during the Bush administration and ignored a secondary that let Andy Dalton throw for 372 yards and three TDs.
Jerry:
Here is a fun fact that many people don't know. In 2011, the Lions made a trade during the 2011 draft with the Seattle Seahawks in order for us to move up and get Mikel Leshoure. We agreed to swap the 154th pick for the 157th.

The Seahawks used the 154th pick on Richard Sherman.
---
AFC South: Titans | Jaguars | Texans | Colts
NFC South: Falcons | Buccaneers | Panthers | Saints
AFC West: Chargers | Chiefs | Raiders | Broncos
NFC West: Rams |Cardinals | 49ers | Seahawks
AFC North: Steelers | Bengals | Browns | Ravens
---
Wanna be part of the Deadspin NFL previews? It's simple. Just email me and give me ample evidence of why your team sucks: personal anecdotes, encounters with fans, etc. I'll throw any good material into the post and give you proper credit.