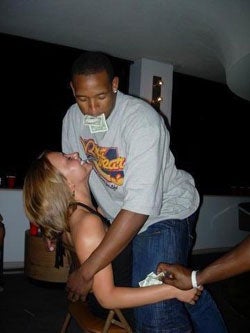 • We can't look at these NBAer photos enough.
• We had many tournament previews.
• ESPN has many enemies. Including us!
• This kid loves some N.C. State.
• Misinterpreting Pete Rose.
• Tommy Lasorda, sleeping and dreaming.
• Blah blah blah, Syracuse is pissed, blah blah blah.
• Aw ... Duke lost. Damn.
• John McCain has the same Final Four we do. We're not sure what to make of that.
• Lunardi: Deeeez Nutzzzzz.
• Arkansas fans rule, mahn.