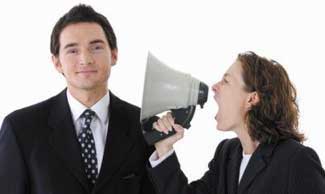 As we mentioned a couple of weeks ago, to keep the comments as fresh and outstanding as they've been up to this point, we've commissioned Commenting Guru Rob Iracane to write a bi-weekly Comment Ombudsman column. It runs every other Monday. This is that Monday.
Mr. Iracane is the guy who approves and deletes comments around here, and the fellow to whom you should address any comment account requests, and he will explore issues involved in commenting, what makes a great comment thread, what's working, what isn't, answer your questions, so on. We want the place to continue to be as much fun as it is every day, and it's not an execution thread like our friends at Gawker do. We like to be inclusive here, because if we're not, we'd be forced to rely on our own wit and knowledge, and that's a scary thought indeed.
So here's this week's column, about the right and wrong times to toss in a movie reference, and how, and which movies ... after the jump. Of course, don't be afraid to let him have it in the comments.
————————-
As commenters, one of our most powerful tools is the Pop Culture Reference. It has the power to either arouse our sense of humor or assault our sense of good taste. Rarely does a thread pass without a quote from some cinematic touchstone of comedic genius or a mention of something that Dwight did on The Office last week. This is a good thing; sports are pop culture and pop culture is sports (also, basketball IS jazz). So what's the best approach to dropping a hot PCR?

Try something highbrow but don't get too obscure. When Suss— references Citizen Kane, we all laugh because he's not reaching: