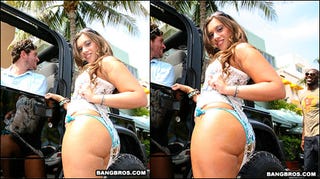 • Terrell Owens, vanishing from porn films.
• Santonio Holmes is packing some heat.
• Butterfingers for a Red Sox fan.
• Jeff Passan and Terry Pettis.
• Topless ladies (kinda) at Rockies games.
• It's Jeff Reed night.
• Yankees-Red Sox fight!
• As spirited a defense of the NFL Draft as we could imagine.
• Pacman in Dallas.