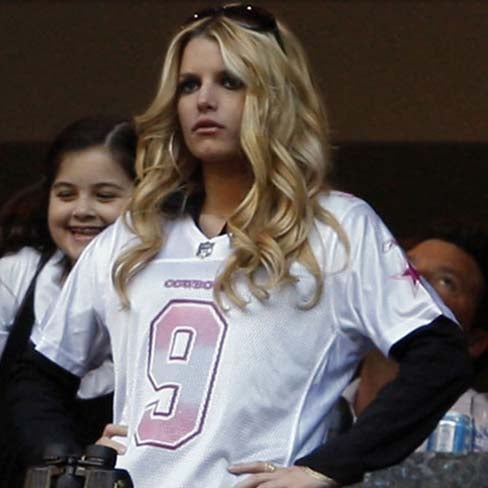 Because otherwise he gets lonely. At least according to the always reliable Sun newspaper . Do you think Nick Lachey is more jealous of Tony Romo than he is of his ex-wife? I sort of do. I'm picturing Lachey reading this and thinking, "Damn, that could have been me on the webcam with Tony." Anyway, according to the Sun the stripteases are not without danger:
The pal added: "Jess does get paranoid, making sure Tony doesn't have any of his Cowboys buddies peeking in on the show."
Peeking? She's not missing Pacman making it rain. Or her dad bringing popcorn and Mello Yello over to watch.
Jessica's sexy web strips
[The Sun]
Jessica Simpson Wiggles on Webcam for Romo
[SportsbyBrooks]