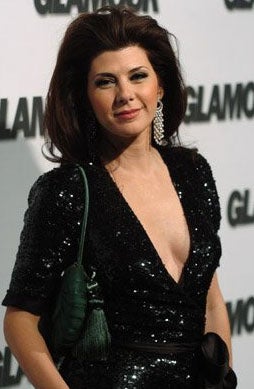 •
1:00
— NFL: Oakland @ Kansas City [CBS] — This is a
National Fucking Football League
game where one head coach may be
playing for his job
... in week two. Hopefully I will not get fired after
day
two. •
1:00
— NFL: Bears @ Carolina [FOX] — Get to know Matt Forte and Kyle Orton. Here's the link to the
NFL broadcasting distribution maps
. •
1:30
— MLB: Toronto Blue Jays @ Boston Red Sox [TBS] — At least it's not the Yankees. •
2:00
— Bowling: US Women's Open [ESPN] — Bowling with the ladies is more romantic when it's in Romeoville, Ill. •
In Progress
— Movie:
WarGames
[AMC] — How about Global Thermonuclear War. •
3:00
— Movie:
My Cousin Vinny
[A&E] — Any movie that features Joe Pesci in flashy suits is alright in my book. While Marisa Tomei won an Oscar for her performance, it's not as memorable as the one she gives in
Before the Devil Knows You're Dead
. Whoa. •
4:00
— NFL: New England @ NY Jets [CBS] — Dilemma: Do you cheer for Cassel even though he's on the Pats or for the Gunslinger? At least we can hope for Belichick and Mangini to kill each other.