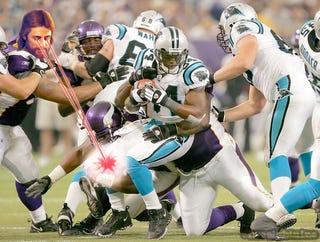 Drew's Jamboroo runs every Thursday afternoon. Buy his book here. Email Drew here. Read him at KSK here.
Dear Jesus,
I know I do not write to you very often. I'd like to say this is the case because I am humble before You, and I know that part of Your gift to Man was giving us the gift of being able to solve our own problems.
But this is not true. No, the fact is, Jesus, that I have not written to You in a good long time because I am lacking in faith. Because You, good sir, never fucking follow through on SHIT.
Remember when I was ten, and begged You to help make more popular in school? I was lying in my bed, crying my eyes out, beseeching You to at least give me one friend. ONE friend! I wasn't even being greedy. I just wanted one person to like me. And frankly, I thought I had laid out my case fairly well. Those were REAL tears, Jesus. No faking of any kind. But did You help me out? Noooo. No, instead You decided to give me windburn on my lips. So my mom made me put white Lycell paste on them, instead of Chap Stick like a regular parent. Then every kid on the bus thought I had herpes. Thanks for that.
And remember the time I asked You for a better middle name than Schuyler? Again, You failed. God, that's one gay middle name.
And remember the time I asked You to help me stop eating? Again, I laid out my case in a very sincere and tearful manner. If Powerpoint had been around back then, surely I would have used it in my presentation. I even pledged to stop masturbating if you helped me out. Now, this was a lie, but only out of ignorance. I was still discovering the allure of my own body back then, so surely You cannot fault me for that. But did You help me? Noooooo. Instead, You helped food companies develop tasty new products by the hundreds. Like Pillsbury cinnamon rolls. Ever have those, Jesus? Holy fuck, they are good. Who needs Heaven?
And what about the time I asked You to help Katie Helmond fall in love with me? I loved her, man. I would have adored her and protected her like the precious newborn fawn she was. All I wanted was to hold her. To caress her and tell her how much she meant to me. Just one time. But You had to go and make her fall in love with Tim Schuster. YOU HEARTLESS FUCK! YOU KNOW DAMN WELL HE DIDN'T CARE FOR HER THE WAY I DID!
And let's not even go into the ways You've let me down in the world of fantasy football. I asked you to give Jessica Simpson leprosy, and You failed. I asked You to kill Brandon Jacobs for me, and You failed. Eleven years, Jesus. Eleven years I have played this fucking idiotic role-playing game, and every year You have seen fit to fuck me over.
I am, once again, in my league championship game this year. Now, normally I would pray to You to help me win. I would pray to You that you give Marmalard the retard-level strength to throw another 3 TD passes this week. I would pray to You that Purple Jesus runs for 400 yards and 12 TD's, even with Shiancoe's cock blocking open running lanes.
I would also normally pray to You that the players representing my opponent, Dan Steinberg (whom Nazi Shark would remind you is a JEW), suffer from horrible travails. Perhaps you could use your Jesus heat vision to take them out. Perhaps Jason Witten could die from a sudden blood clot. Perhaps Deangelo Williams could go back to being Deangelo Williams.
Normally, I would pray to You for all those things. But I'm not gonna do that this year. Not when You've managed to let me down time and time again. I'm not here to pray to You today, Jesus. I'm here to tell You I don't need to pray to you anymore. I don't need You. I'm my own man now, Jesus. And I got here today not because of Your divine providence, but because I am a fucking badass and a half. You didn't draft Anquan Boldin for me. THAT MOVE WAS ALL DREW.
If You couldn't be bothered to help me when I needed you most, I say FUCK YOU JESUS. I DO IT MYSELF.
YEEEAAARGH!!!!!
The Games
All games in the Jamboroo are evaluated for sheer watchability on a scale of 1 to 5 Throwgasms.
Five Throwgasms
Steelers at Ravens: God damn, Mike Tomlin is one cool motherfucker. I half expect the guy to moonlight as a bassist for the Robert Cray Band. I've seen me some stark contrasts in my day, but seeing Mike Tomlin rock a puffy jacket vs. seeing Wade Phillips rock a puffy jacket has to rank somewhere near the top. Tomlin looked like a member of the new guard of NFL coaching royalty. Phillips looked like he had arrived at an Arby's juuust after it closed for the night.
Broncos at Panthers
Giants at Cowboys
Four Throwgasms
Vikings at Cardinals: If you haven't been following the StarCaps case of late (and you'd have no reason to if you weren't a fan of the Saints or Vikings), you should still know the general outline of the story. A number of players took a supplement that contained a banned substance: Bumetanide. BUT this substance wasn't listed on the label. Not only that, the NFL knew that the supplement contained Bumetanide, but failed to warn the player's union or the players themselves.
Yet, the league still wants to suspend Kevin Williams and company anyway, claiming they are responsible for what they put in their bodies. So, by the NFL's logic, if some crazy asshole decided to sprinkle cocaine in cans of Spaghetti-O's (a move I recommend), and every player who ate it then tested positive for coke as a result, that would warrant a suspension and losing a quarter of their yearly salary.
I know this argument gets a little shady because we're dealing with supplements, and God only knows what they put in GNC Beef Gainer 75000 (BEEFCAKE!!!!!). And I'm clearly biased here due to my homerism for the Vikings (and for Pat Williams, who fucking rules). But give me a fucking break.
This is as dumb as Stern suspending Amare Stoudemire for stepping one foot onto the court a couple years back. Hey Goodell: I hope that you get sued, and that you fucking lose. Besides, the Vikings don't need suspensions to choke away their division lead. Let them earn that chokejob on their own, the way they always do.
Bucs at Falcons:From Ufford comes the comedic gold mine that is the Inside Lacrosse 2009 All Name Team. You think Andrew Schuyler Magary is an elitist fuckwad name? It's got NOTHING on Ridge Flick or Thayer Damm. No Carson Carter or Carter Carson though, which disappoints me.
Three Throwgasms
Saints at Bears: I quite enjoy the NFL Network's use of Cirque de Soleil performers who contort themselves into various NFL related shapes for their Thursday broadcasts. But I think it's time to make them step up and take on more challenging shapes, like the shape of a drunken Orton splayed out on the bathroom floor, or the shape of Collinsworth's enormous Adam's apple, or the shape of league execs fisting a fan in the ass because no one gets their stupid fucking channel.
Two Throwgasms
Chargers at Chiefs: The Chiefs have a grand total of six sacks on the year. There are 21 individual players who have more sacks than the entire KC defense, including Parys Haralson, a player I did not even know existed until now. Way to trade Jared Allen, Carl Peterson. There's no smarter way to rebuild a franchise than by trading away guys you can easily rebuild with.
Bills at Jets: The thing that pisses me off about those fucking Brett Favre Wrangler ads is that everyone is playing touch football in jeans in the spot. Who the fuck does this? Organized twenty man pickup touch football games between middle-aged men don't just erupt spontaneously. Everyone needs to be notified in advance, so they can bring their all their touch football essentials: cleats, shorts or warmup pants, knee braces, arm braces, shoulder harnesses, water, neoprene elbow sleeves, college sweatshirts, gloves, end zone markers, Advil, and emergency adrenaline shots. Those ads are a microcosm of everything Brett Favre is: a manufactured, completely bullshit image of your average, football playing Joe. Fuck you, Brett Favre. Wranglers are fucking grandpa jeans.
Lions at Colts: Last week, in a promo for their BCS Selection Show, Curt Menefee teased the show thusly: "Who will play for the national title? Will it be Texas? Will it be Oklahoma? Will it be Florida? Find out tonight!" This was when everyone already knew Florida and Oklahoma were playing each other. I fucking hate this shit. Hey FOX, we weren't born yesterday. Don't try and build up suspense for some bullshit program that doesn't contain a goddamn trace of it. Same goes for "The Sarah Connor Chronicles". The only stunning thing about that show is the fact that Brian Austin Green doesn't look like a complete queerbag anymore.
Packers at Jaguars: No more Saturday December day games again this year. GRRRRRR. Time to break out the Pakistani Beef Jerky.