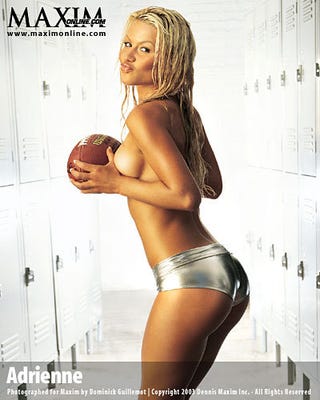 Drew's Jamboroo runs every Thursday. Buy his book here. Email Drew here. Read him at KSK.
Happy New Year, everyone. And we wave goodbye to 2008, I'd like to look back at the thing I'm most grateful for over the past year…
Zantac. Oh, sweet merciful Zantac. Is it any coincidence your tiny little pills are shaped just like Superman's chest shield? You helpful little bastard, you. With you, dear Zantac, I can pretend like that meatball parmesan sub I just ate didn't completely lay waste to my insides. Why, I get nary a single palpitation at all!
Thanks to you, I don't have to worry that I'm having all the symptoms of a heart attack: tightness in the chest, fatigue, pins and needles in my arm. You make that all go away, bless your chemically engineered soul. Now, when I eventually DO have a heart attack, it'll happen quickly, without warning, and without me having to change my disgustingly gluttonous lifestyle to help prevent it.
So here's to you, Dear Zantac. You make this bag of Nacho Cheese Doritos I'm about to destroy go down as easy as one of Brian Urlacher's ex-girlfriends.
The Games
All games in the Jamboroo are evaluated for sheer watchability on a scale of 1 to 5 Throwgasms. And, like last year, I'll be picking scores for every playoff game, something NO OTHER WRITER HAS EVER DONE IN HISTORY. It's a bold move, one I'm sure will end up landing me any number of honorary ribbons and engraved silver chalices.
Five Throwgasms
Eagles 30, Vikings 10: There isn't a worse team in the NFC for the Vikings to match up against than the Eagles. And I'm not saying merely as some sort of retarded reverse jinx. It's true. The Vikings are not a difficult team to scheme against. If you have a QB that's mobile enough to elude the rush of the front four, and you have a well-coached defense that can bottle up Purple Jesus (who's been playing a killer game of Hot Patato with the ball lately. OMIGOD, IS THAT A FOOTBALL?! EW! GROSS! GET IT OFF ME!!!), you beat them.
Well, the Eagles have both those components. Donovan McNabb may eat empanadas like a fucking champ, but he's still fleet afoot enough to run away from Jared Allen and hit his targets on the go. And while Andy Reid's weekly strategy of passing the ball 80 times a game is idiotic against a normal team, it's the exact right thing to do against the Vikings defense. The Vikings fucking love it when teams try and run the ball on them just for the sake of running the ball. But they get put on their heels by any team that refuses to play into their hands and deploys the short passing game all day long, as the Eagles and Bucs do.
Also working in the Eagles' favor is the fact that Brian Westbrook is an edge rusher who won't bother with trying to run at the Williams wall (Pat Williams will play in this game). Chris Johnson was able to get yards against the Vikings by running just outside the tackles and then straight up the field, and Westbrook can do the same.
At some point, Andy Reid and Donovan McNabb will fuck up in these playoffs, but it's not going to be against this team. I assure you, when it comes to clock management and the two-minute-drill, Brad Childress and Tarvaris Jackson make Reid and McNabb look like fucking Swiss-engineered models of precision.
(Note: Brian Baldinger did the color for last week's Vikings-Giants game. A lot of people have pointed out Baldy's signature mangled pinky, with Simmons being the earliest. Whenever Baldy makes a point with the camera on him, I can't take anything he says seriously, because it always looks like he's making shadow puppets as he's talking. "I think what the Giants need to do in this half is LOOK KIDS! A DOG! WOOF!")