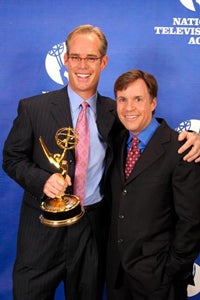 Try to picture the notorious TV dustup between Will Leitch and Buzz Bissinger on HBO if Joe Buck, and not Bob Costas, had been the host. Anything? Nope, I'm drawing a blank as well.
Wait ... no, that's a game show. I got nuthin.
Attempting to fill the Hobbit-sized void created when Costas left for the MLB Network, HBO has snapped up Buck, who will be the host of a new HBO program starting in May ("Buck Now"?).