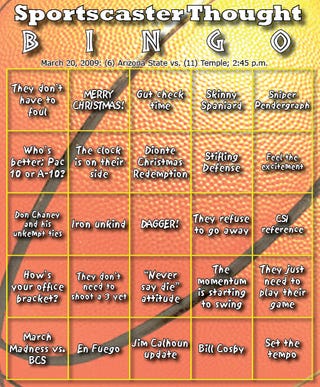 Your live blogger for this game is known in the comments wading pool as Shakey. He's a neat dude.
Why hello there Deadspin, it is me, Shakey, here to do your live blog bidding on this fine Friday afternoon. You might recognize me from the Dayspin comments section and DUAN. We have a magnificent 6-11 matchup of Arizona State versus Temple University as they fight for the right to face the mighty Syracuse.
If you want more information, just mosey on over to the game capsule Dashiell and I put together and you will be bombarded with immense knowledge of these two programs. Enlightened you will be.