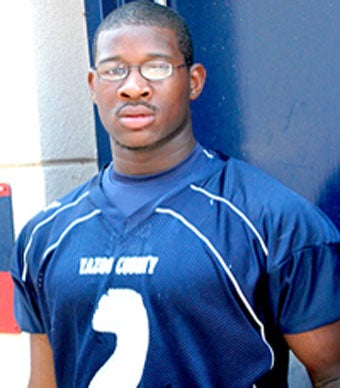 It's American Hero Day on Deadspin! A high school defensive end in Mississippi saved the lives of his classmates when a 14-year-old girl pulled out a gun on his school bus....and he tackled her and took the gun away.
I mean, this kid is right up there with Curt Schilling, Tony Romo, Jay Cutler, David Wright, the Pantless Purdue Brigade, and all the other American legends who have thrown themselves in front of fastballs and bikini models so that the rest of us could have a better life. They don't do it for the glory people. Kaleb Eulls did it because he didn't want to see his little sister and all his friends get shot. But I'm sure the other guys had their reasons too.
Kaleb's going to play at Mississippi State next year and that is its own sort of reward, I guess. It's not something cool like free Pirates tickets or anything, but I'm sure it will have its moments.