We deputized AnimalNY's Bucky Turco to document the goings-on in Coney Island yesterday. This is what he came back with. ("Sorry, just woke up," he writes.)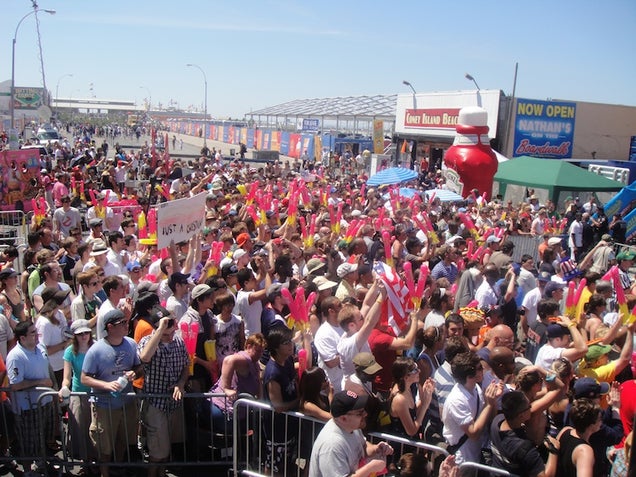 S
We can confirm that, yes, people go to this. It's crowded, sweaty and altogether unpleasant. But it could be worse.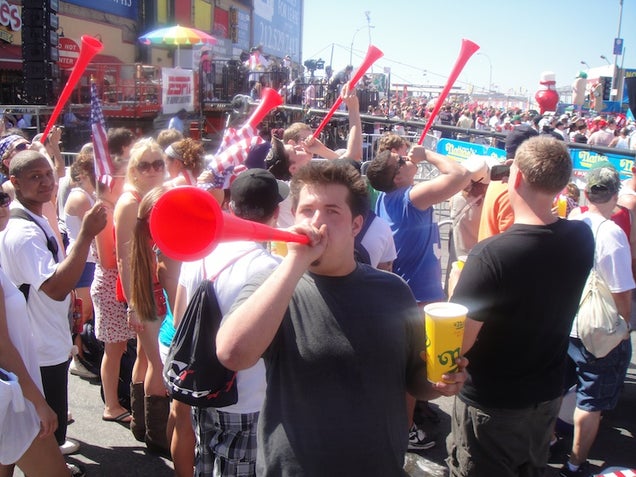 S
Okay, now it couldn't be worse.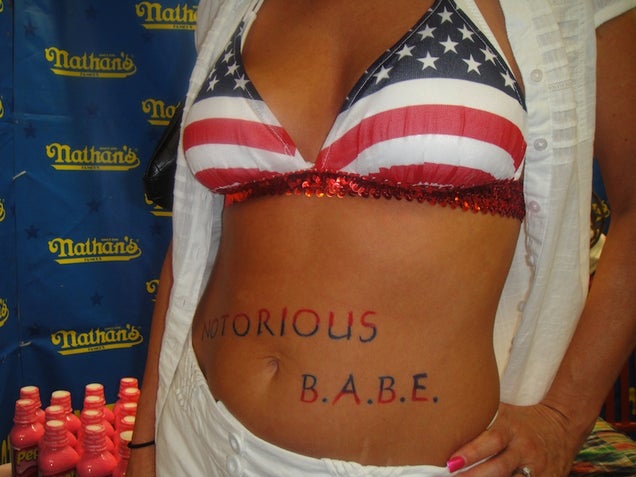 S
Does this make things better? I don't know. Wait, is this even from Nathan's, or was this just left on Bucky's camera from the night before?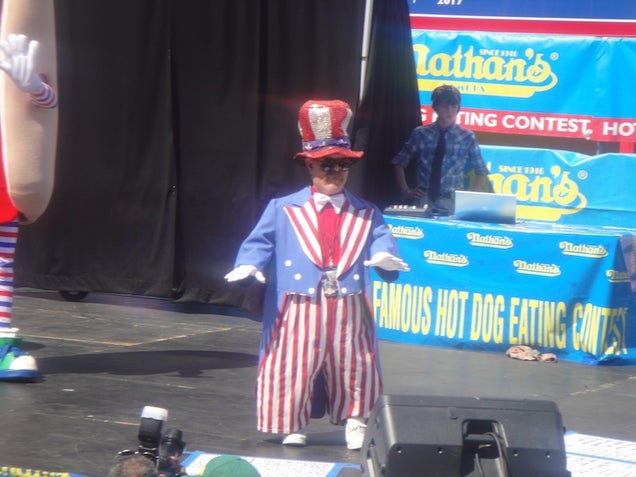 S
"I'd spring for a hot dog, but I'm a little short." I don't know if he used that line, but he should have.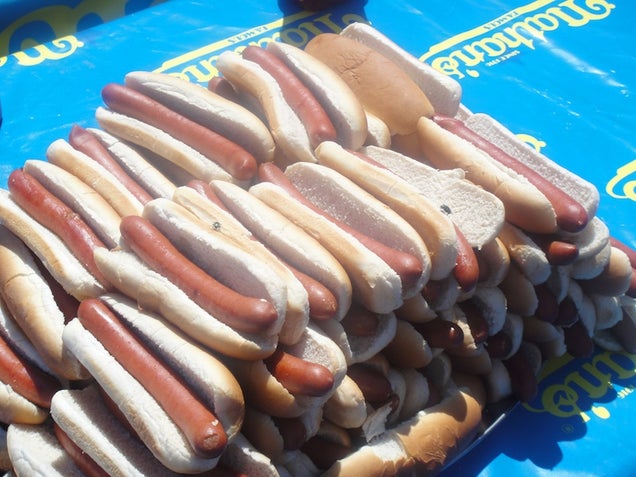 S
A pile of hot dogs before the gorging. Yes, those are flies.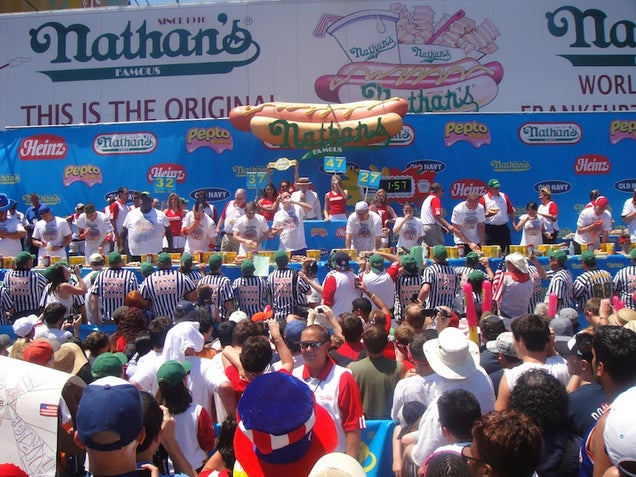 S
Gurgitators, commence! It's exactly as interesting to watch in person as on TV.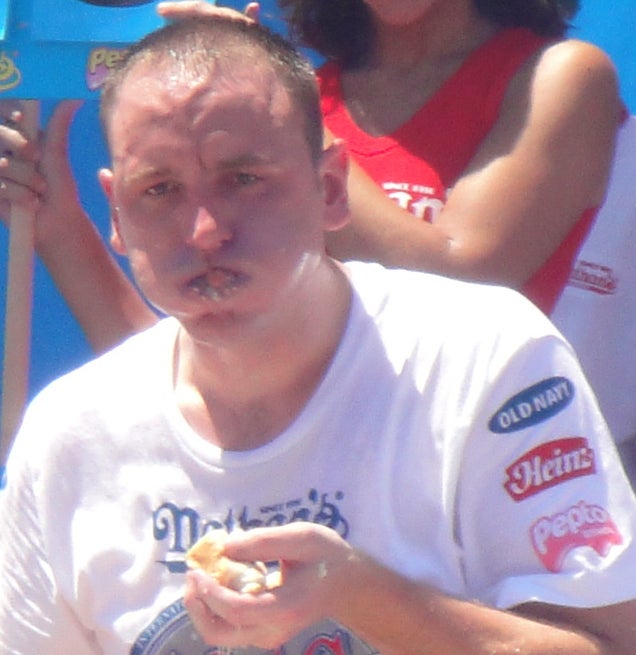 S
Eventual winner Joey Chestnut looking dangerously close to barfing.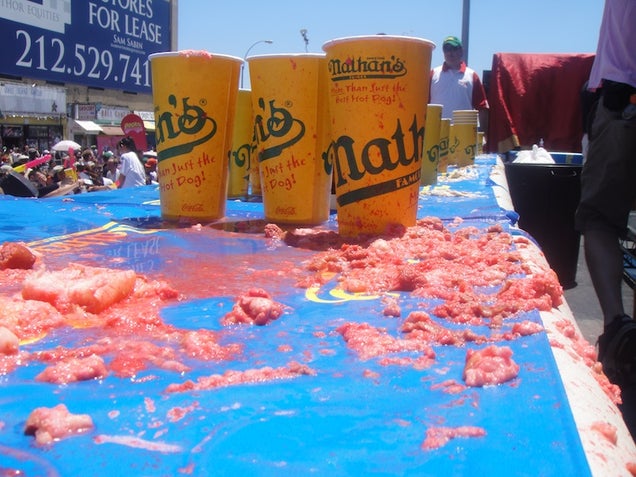 S
Is that barf? That looks like barf.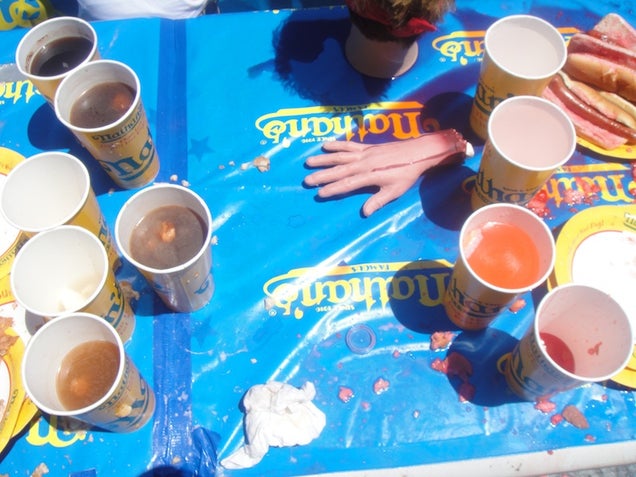 S
Yup, Barf. And a human hand.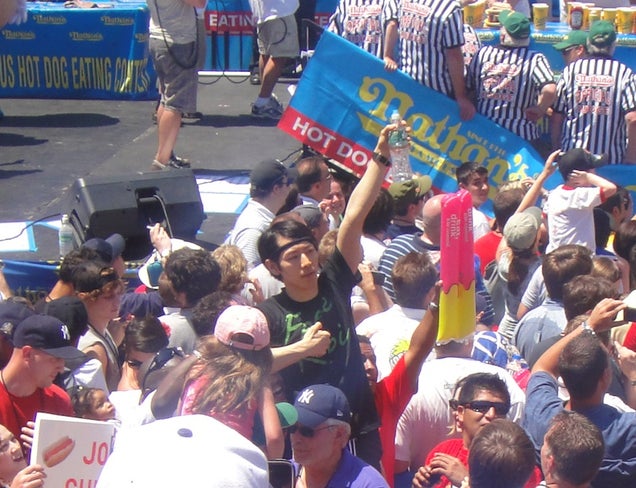 S
Kobayashi protesting in the crowd.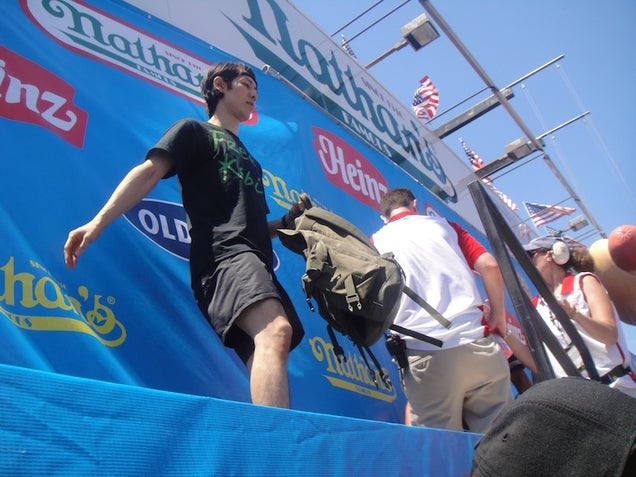 S
Kobayashi preparing to jump on stage, and then this happened.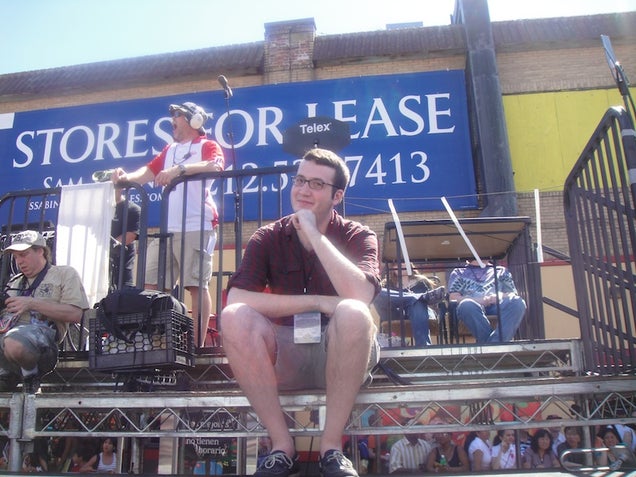 S
Crashtern wondering why we made him do this.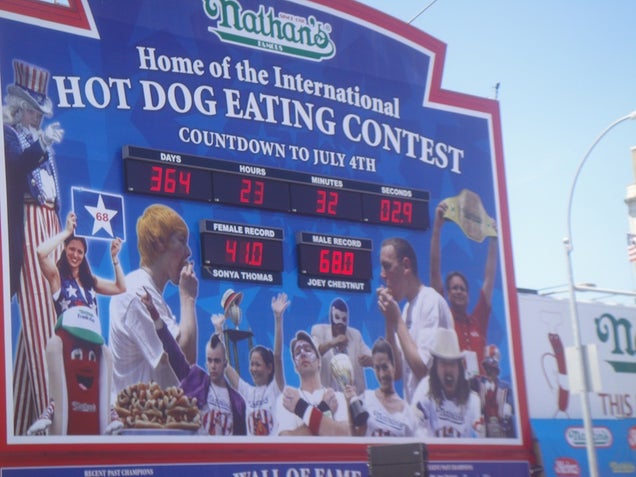 S
Yes, they're going to do it all over again next year. With or without Kobayashi.