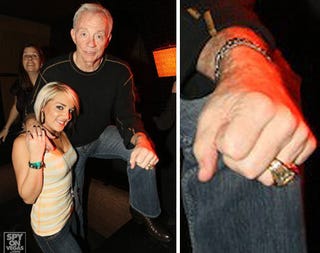 Because no one reads the newspaper, and SportsCenter's anchors are too perky for this early in the morning, Deadspin combs the best of the broadsheets and internets to bring you everything you need to know to start your day.
• Jerry Brewer, Steve Kelley, and Lookout Landing's Jeff Sullivan have very nice eulogies for Dave Niehaus.
• No one likes Brad Childress.
• John Wall, IQ-judgment position player, goes 19-13-10 for his first triple-double.