• C.F. Catfish Strother, one of the biggest Alabama fans in the state, is befuddled. One of his many trees is dying. "I don't know if an Auburn fan come down here and retaliated from that oak tree down in Auburn or not. But it sure could happen. I know I'm going to soil test to ascertain if it did happen," he said while soliciting tax-free donations to pay a botanist. "Somethin' ain't right." [YouTube] (H/T Brendan "I'm an Auburn student and this is hilarious to us" K.)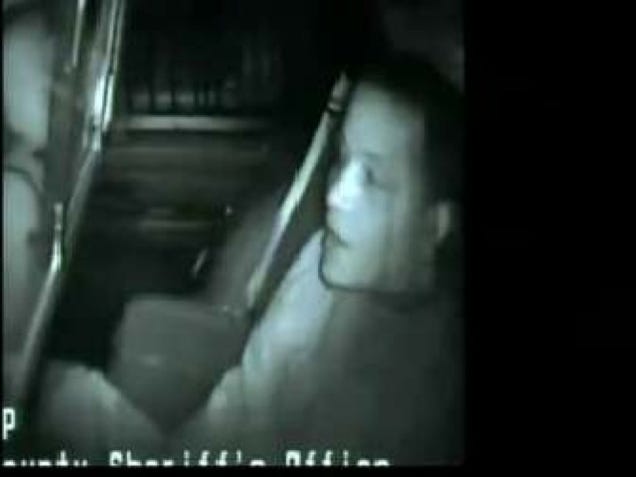 • Oh look, here's video and photos of Miguel Cabrera's DUI stop! [WPTV]
• The NCAA hoops-officiating boss didn't much like seeing Rutgers get absolutely screwed by the refs at the end of St. John's "win" at the Garden yesterday, either. In fact, John Adams deemed it "unacceptable." [ESPN]
• Kevin Love broke Moses Malone's consecutive double-double streak during Minnesota's win over the Indiana Pacers last night. The win was his team's 16th of the season. The streak is 52 games and counting. [Star Tribune]
• Air Canada will take its buku sponsorship dollars elsewhere if the NHL doesn't do something about head shots. They said so in a strongly worded letter. [Toronto Sun]
• Montreal Police have received a plethora of calls demanding charges be filed against Zdeno Chara of the Boston Bruins, for his brutal hit on Max Pacioretty. [Globe and Mail]
• Martin St. Louis had a pretty shoot-out goal in the Lightning's win over the Blackhawks last night. Check 0:40 of the video. [Tampa Tribune]
• Through to the UEFA Champions League quarterfinals: Barcelona, Shakhtar Donetsk (Ukraine), Tottenham Hotspur, and Schalke. The other four will be decided on Tuesday and Wednesday. [UEFA]
• A Philadelphia sportstalk-radio host cursed up a storm on TV once he thought his mic was off. It wasn't. Cue anchor's recovery talking about a gender war! [Crossing Broad]
• Some young jagoff cost his team an Illinois high-school basketball title because ran across the court to celebrate in the student section before the game was over. The refs apologized to the coach, who understood they made the right call. [Sun Times]
Recently On Deadspin
A few stories you might've missed.
Amateur Media Meltdowns: This painful, but rubberneckingly excellent sports report is brought to you by students at the University of Hartford.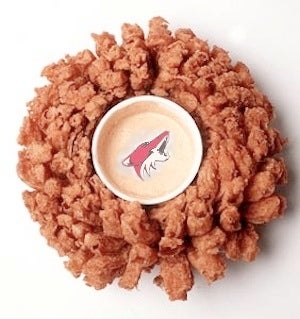 Bloomin' Gratitude: The Phoenix Coyotes showed their appreciation for service in Afghanistan with a $25 gift certificate to Outback.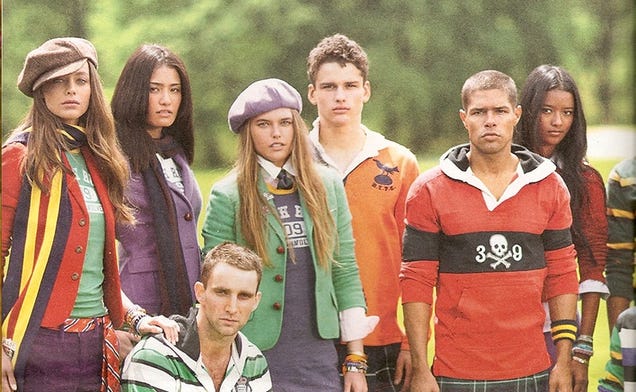 Duels: Harvard and Princeton will do battle at Yale for an automatic NCAA tourney bid.
Total Failure: Zulte-Waregem's goalkeeper blows the minds of Belgian Pro League oddmakers.