• At what looks to be an ACAC Final Four game between the NAIT Ooks and Mount Royal Cougars, on the home court of the Lethbridge Pronghorns, an Ooks supporter drew attention to himself by prancing about near the Cougars dance team. This prompted a Cougars supporter to vigilante justice. ACAC aficionados are invited to share further details including whether this was actually a Lethbridge supporter protecting Mount Royal dancers. They all look the same to Americans. [Nelson Daily] (H/T Negativo)
• In winning the Big East tournament with a 69-66 win over Louisville last night, the UConn Huskies played 205 minutes of basketball in the past five days. "Now that the tournament is over, I can say, yes, I was tired, I was gassed," said Kemba Walker, the tournament most outstanding player. [Hartford Courant]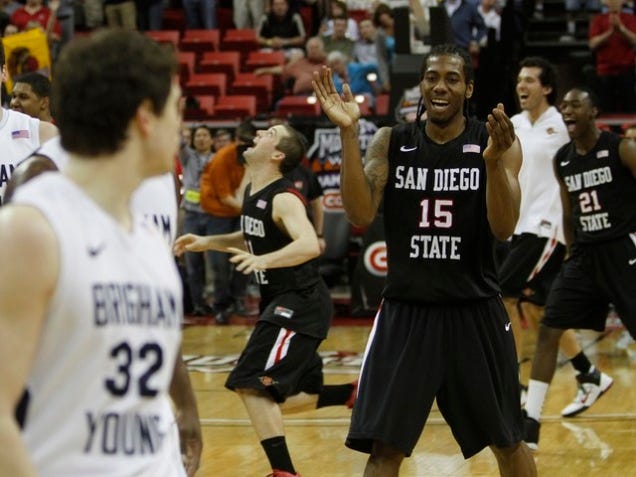 • Jimmer and the rest of BYU's Cougars got routed by San Diego State in the Mountain West finals. Summarized Jimmer, "I think the main thing is we just weren't shooting real well." [Salt Lake Tribune]
• It's Duke/Carolina for the ACC tourney title and Kentucky/Florida for the SEC at 1 p.m., followed up by Ohio State/Penn State in the Big 10 Final at 3:30 p.m.
• More good news for Mets fans: Sources are reporting that the team may shut down Johan Santana's rehab program, thus ending the possibility of a potential 2011 return, if he can't comfortably play a game of catch today. [Bergen Record]
• The Washington Nationals option golden-boy Bryce Harper to "low-Class A Hagerstown," Jayson Werth blames Phillies GM Ruben Amaro's new contract. [Washington Post]
• Congratulations go out to Brady Anderson for inclusion on the "All-Steroids Team." [Good Men Project]
• Chris Paul returns from a concussion-based hiatus and scores 33 points in a win over the Kings. [NOLA.com]
• At a ceremony commemorating the 20th anniversary of his first NBA Championship, Michael Jordan was afforded the right to talk about how awesome he was, and is. [Chicago Tribune]
• Two Michigan State football players were arrested "after an incident at a local bar" in Aspen, Co. Brian Linthicum was charged with misdemeanor third-degree assault and eluding police. Max Bullough was charged with eluding police and underage possession of alcohol. Savages. [Lansing State Journal]
• In the FA Cup sixth-round, it's Manchester City vs. Reading at 12:30 p.m. And, if Ohio State's already up 70 on Penn State in the first half, Barcelona faces Sevilla at 3:55 p.m. in a La Liga match. [Goal.com]
Recently On Deadspin
A few stories you might've missed.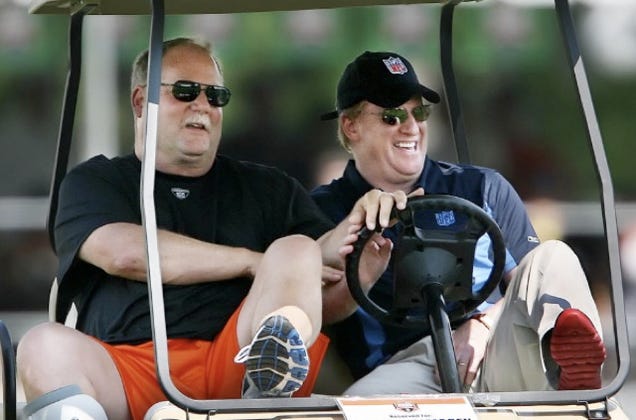 Sacrifice: Roger Goodell accepts a salary of $1 until the lockout crisis abates, like he'd promised to do.
Hanging Brains: Princeton beat Harvard at the buzzer, thus claiming victory in the Great Douchebag Standoff of '11.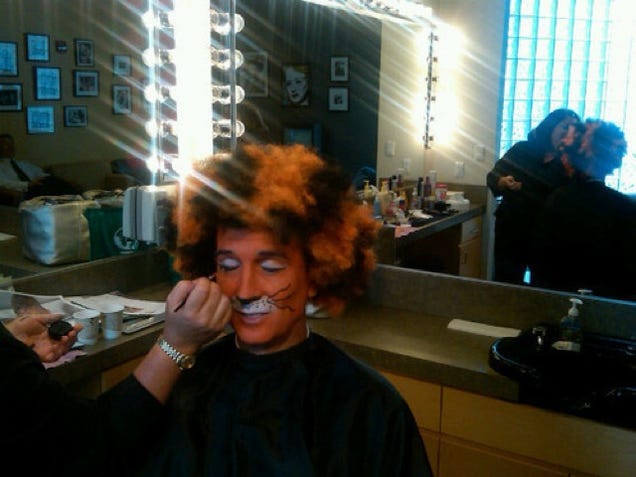 Calamity Averted: In the biggest natural disaster of the weekend, Cris Collinsworth was rescued from a runaway restaurant on a raging Ohio River.