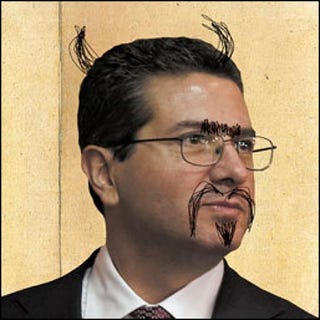 Here's your daily link to Dave McKenna's brilliant "Cranky Redskins Fan's Guide to Dan Snyder," which we'll be posting until Snyder's dumbass libel suit is, well, you all know.
Today's topic: Introspection, or lack thereof.
During a forum earlier this week at the newspaper for which he lords over blog-naming rights, Danny S. was asked to identify the biggest bust during his tenure. His response? "You know. I don't need to answer this. You all know."