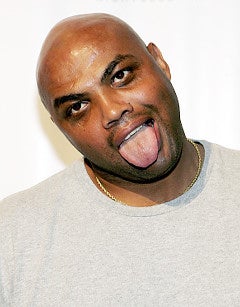 Every morning, the fine folks at Sports Radio Interviews sift through the a.m. drive-time chatter to bring you the best interviews with coaches, players, and personalities across the sports landscape. Today: Barkley is asked questions and gives answers and it's fascinating as always.
Barkley joined ESPN Radio New York with Mike Lupica to talk about his reaction to last Thursday night's NBA Draft, why he thinks it's terrible for the NBA that unready, young talent is constantly entering the draft, how he thinks Brandon Knight will be the better than Kyrie Irving, Kemba Walker and Jimmer Fredette, how big of a miracle it would take for David Stern to help avoid a lockout in the NBA, and how he's advised his good buddy Michael Jordan.
If he caught the kiss Jan Veseley had with his gorgeous girlfriend after being selected by the Washington Wizards:
"I like the fact that she was marking her territory. She wanted everyone to know that 'this is my millionaire and nobody can have them.' I like that. Hey, millionaires don't grow on trees."