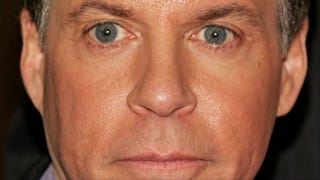 I met Bob Costas in 1993, when I interviewed him for a TV sports documentary. I was enormously impressed. He could have filled all six hours and probably should have. It was fun. The insecurity that drove him—he kept asking if he looked all right, if he sounded too sentimental—was endearing.
But two years later, we hit a psychic speed bump. He took strong exception to my coverage, in The New York Times, of Mickey Mantle's death. He would later describe it as "almost churlish." I brought up questions about Mantle's liver transplant at a time that should have been, he said, more purely celebratory. In turn, I questioned his eulogy at Mantle's funeral—over-sentimental, I thought, and perhaps not seemly for someone who considered himself a journalist. We had basic issues. We did not speak again for 14 years, and when we did, more warmly, I think, those issues were still there.
I described those meetings in my new memoir, An Accidental Sportswriter. He took exception, and for the past eight months, since publication, we have been in furious communication, not always disagreeably. We both agree, for example, that Roger Maris should be in the Hall of Fame.