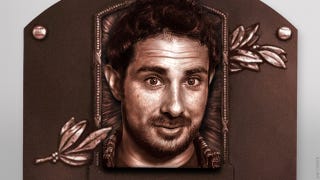 Over the past week or so, we've roasted our former editor A.J. Daulerio, who has moved across the room to edit Gawker, the English-language newsletter of a Hungarian tech company. Some people who knew A.J., and some who didn't know him at all, were kind enough to send in their own tributes to the man.
First, a word from the Deadspin Hall of Fame Veterans Committee:
Fuck you. A.J.'s in.