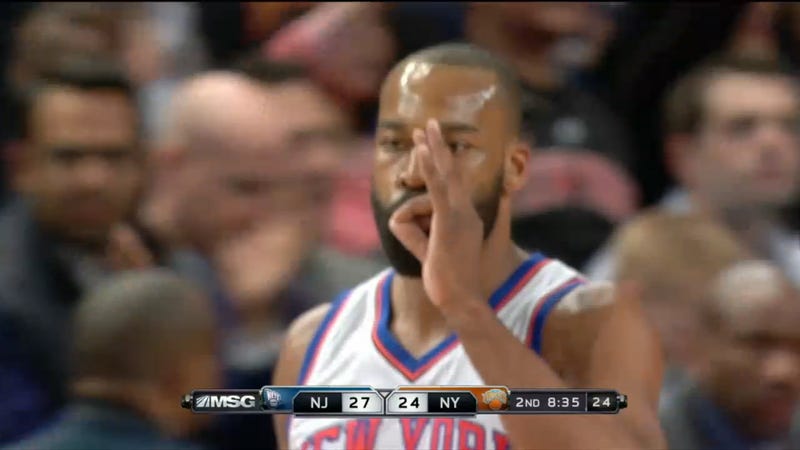 Baron Davis and his agent, Todd Ramasar, got smoke in their eyes over the suggestion that Davis had mimicked toking a spliff after knocking down a 3-pointer during the Knicks' loss to the Nets on Monday night. Davis first got high and mighty on Twitter last night in an attempt to clear the air:
To clear up rumors. I was kissing my hands after I shot the 3 last nite.Kissing the 3 was all I was doing. Stop fishing and hating plz

— Baron Davis (@Baron_Davis) February 21, 2012
Ramasar later let it all out and offered the New York Post this quick hit:
"He wasn't making gestures of smoking,'' Ramasar said. "Baron was making gestures of blowing kisses on his three. That's ridiculous anyone would insinuate he was making smoking gestures.''
Welcome to New York, Baron. We usually don't do puff pieces here at Deadspin, but we buy what you're selling here. We also promise to keep coming back to check out what you've got, and if it stays this good, we'll start telling all our friends to come see you, too. We're doing our best not to get too carried away too soon, Baron, but we just can't help ourselves. Damn! Look around, man—look at everything that's been going on with the Knicks! Some good shit, huh?
[via]