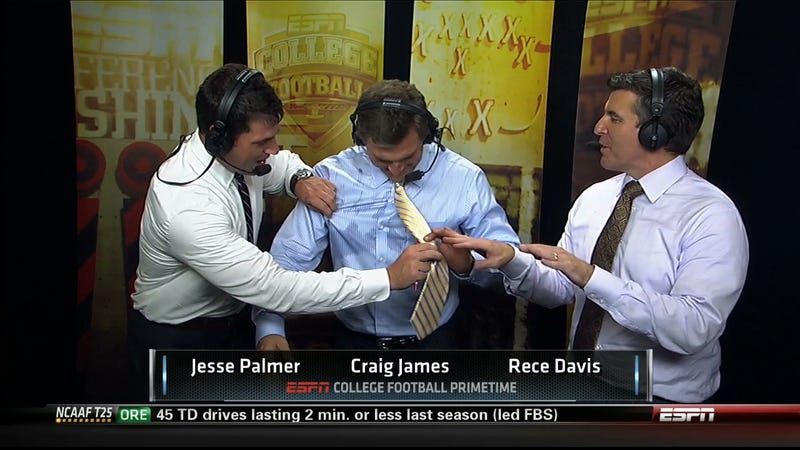 Craig James's hopeless and hopelessly silly Senate campaign has finally borne some interesting fruit: his financial disclosure reports, through which we can learn how much money he made being the biggest embarrassment at ESPN (at least on days Lynn Hoppes wasn't working). And, wow, apparently it's good work being awful on television.
According to the disclosure—which we've embedded at the bottom of the post—James made $416,000 in 2010 from ESPN/ABC, for which he called college football games. In 2011, he made $288,817. James's spokeswoman told The Dallas Morning News that his ESPN/ABC salary dropped last year "because he resigned early to run for the Senate." Poor guy.
And how is James doing in the race?
Depending on the poll, James is projected to bring home anywhere between 2 and 4 percent of the vote in the primary (a mere 40 points behind the leader, David Dewhurst).