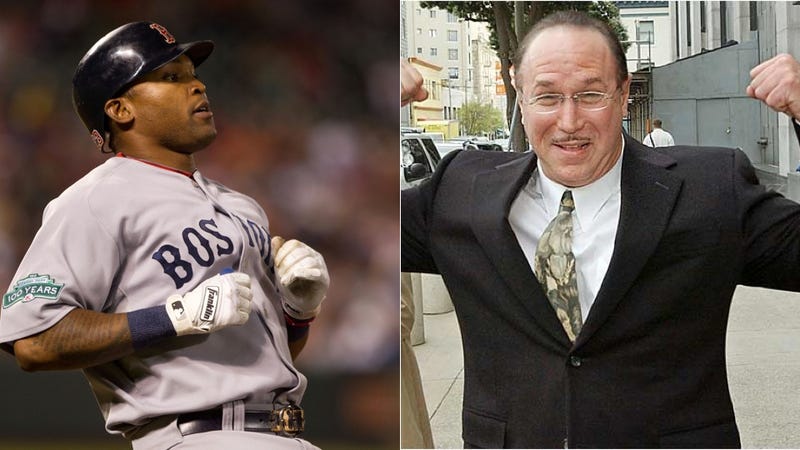 Marlon Byrd was supposed to be Victor Conte's character witness. For the past three-plus seasons, the journeyman outfield has been the only high-profile client of Conte's supplement business, a product line that's a tough sell since the whole BALCO mess. The BALCO name's gone (it's SNAC now), but Conte could always point to the fact that Byrd never once tested positive for PEDs.
Until today, when Byrd was suspended for 50 games after testing positive for tamoxifen, and estrogen-blocker often used to treat breast cancer. Tamoxifen's also good for counteracting certain unwanted effects of steroid use, i.e. bitch tits.
Here are some "stand by your man" quotes from Byrd in recent years that Conte probably wishes didn't exist:
"I don't know if people are blackballing him. I don't know how they will look at me. I'm not worried about it. I don't care. Everybody who ever tested positive can get a second chance but he can't? That doesn't make sense to me."
"Victor's supplements have become so much a part of my routine, I can't imagine not using them. I think other guys are missing out."
"[They said] 'Why in the world are you working with Victor Conte? It was a choice I made, to work with him. It's me believing in him which a lot of people do not."