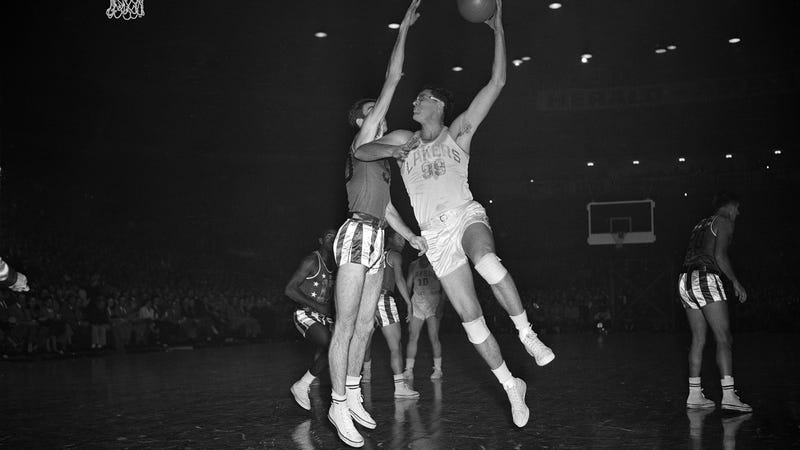 Holy smokes, the NBA season is here! Good thing I started working hard and diligently on this season preview a long time ago, and definitely not on Tuesday afternoon, in the back of a rental car on the way to the airport.

This is the second straight year that the NBA started its season on the same night as Game 1 of the World Series. That's dumb! I hope you did not watch the extremely butt Knicks-Cavs game that kicked things off. I hope you watched baseball instead. I watched baseball. The baseball was strong.
In any event, here is your very comprehensive and knowledgeable team-by-team preview of the 2015-16 NBA season, which has already begun. Onward, to the teams!
Atlanta Hawks
What is their deal? 
The Hawks went a somewhat disappointing 48-34 in 2015, got summarily dismissed in the second round by the Cleveland Cavaliers, and promptly parted ways with both their franchise cornerstone center (Al Horford) and the career mediocrity they'd spent the previous few years pretending was a star point guard (Jeff Teague). They're a wobbly month away from trading everyone else and hard rebooting this shit. They also might win the crappy Southeast Division.
Who are their noteworthy basketball persons?
Horrifyingly, Dwight Howard is one of their noteworthy basketball persons. Diminished as he is, Dwight's still a useful player for a team that can figure out what to do with him at the offensive end; the problem, by all accounts, is that he's such an intolerable fucking horse's ass, personally, that he burns through his coaches' and teammates' goodwill in like five seconds and after that it's all they can do to restrain themselves from murdering him. Now he is playing for his hometown team immediately after it ejected the stablest and longest-tenured members of its core. I'm sure this will all turn out great.